The seller of today's Nice Price or Crack Pipe 240SX says he tried keeping it in the family but his relatives are either not cool enough for it, or are too broke. Let's see if the price means it's not them but him.
Many timeshare companies try to lure customers in with an attractive offer—free vacation! fancy dinner! kinky sex!—only to then ruin the experience with a high-pressure sales spiel.
Last Friday's 2007 Mazda Speed3 similarly had a strong initial appeal—263 horsepower! six speed stick! Enkeis!—but carried with it the model's flaky reputation which could easily turn the good times to bad.
That fact was not lost on the majority of you, who pointed out in the comments the car's many potential pitfalls and bad habits. Those issues couldn't overwhelm the little Mazda's reasonably cheap $6,450 price however, and it walked away with a respectable 75-percent Nice Price win.
G/O Media may get a commission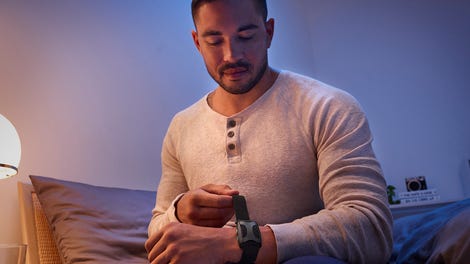 FWD hot hatches have fallen on hard times here in the U.S.. At least they haven't fared as badly as have reasonably priced sporty coupes. That category was once was a mainstay of Japanese manufacturers for their American lineups, with models like the Toyota Celica, Mitsubishi Starion and Mazda Cosmo vying for buyers with caviar dreams but Camry budgets.
Into this milieu Nissan dropped the SX series as a cheaper and more versatile companion to the ZX. It was sort of like Robin to the ZX's Batman.
As evidenced by the real Robin, second bananas rarely get to step into the limelight. The SX however, is an exception, having found favor as a coveted icon of the Drifter crowd.
This 1992 Nissan 240SX hatchback is, by all appearances, bone stock. That means you could do with it pretty much anything you wanted, including driving its sideways in a cloud of smoke if that's your bent. The car's condition is appreciably rough so you'd likely have to do something with it.
The ad notes that the car was originally owned by 'an old lady' who drove it for its first two decades of life. The present owner bought it four years ago and has since taken it on tour, traveling from Virginia to Mississippi and then to Texas, finally ending up in Spokane, Washington. It sounds like sort of Meth Crawl to me.
Over all that time and its 112,000 miles, the car has sustained a number of battle scars across its arrest-me red coated body. It's sort of like what has happened over the years to Mickey Rourke, only in car form. The hood is more faded than the rest so maybe it's even from a different car?
Underneath all that the car seems sound and the seller does include a number of up-skirt pictures as proof. Newish brakes and tires underpin and the suspension is described as 'squeaky.' Winter tires come with the car, a concept that, living in Los Angeles is a bit foreign to me.
How did the car get so dinged up? Well, check out the seller's picture of how apparently they Park in Virginia. Not sure if that's explanation or just some passive aggression coming to head, but it's pretty dang funny to include in the ad.
The interior shows similar signs of wear and literal tear with a frayed driver's seat bolster and some cracks in the dash. This being a '92, the belts are mouse-operated. I know we've had a few cars from this era recently and that annoyance has been called out on each.
Not much info is given on the car's mechanicals. The engine is Nissan's KA24DE DOHC four. That offers up 2389-ccs of displacement and around 155 horsepower when new. Now? Who knows? Behind the big four is a 5-speed stick which is a plus.
The seller is asking a nominal $2,800 for the 240 and states in his ad that he tried to sell it to his sister and some friends seemingly for the same amount. They however, were all, in his words 'either not cool enough or broke and not cool enough' to buy it.
We're all pretty cool, right? And while we may be broke, how tough would it be to scrape together that $2,800 asking? The question of course, is whether you should. What's your take, is this seemingly tired but sound SX worth that $2,800 asking? Or, is that price just plain not cool?
You decide!

Spokane, WA Craigslist, or go here if the ad disappears.
H/T to EdHelmsBakery for the hookup!
Help me out with NPOCP. Hit me up at rob@jalopnik.com and send a me a fixed-price tip. Remember to include your Kinja handle.