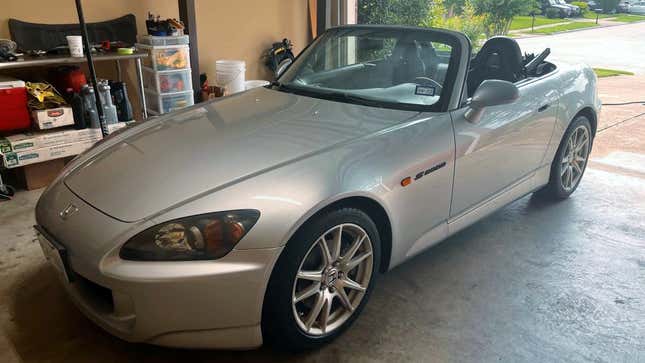 The seller of today's Nice Price or No Dice Honda S2000 rightly notes in their ad how difficult it has become to find these cars in unmolested condition at a reasonable price. This one is described as complete stock, but we'll have to decide if it fulfills that value proposition.

Is The Honda S2000 A Modern Classic?
Can you think of any cars that failed to garner any respect until long after they were old enough to vote? Porsche's 914 is a good example. Chevy's Corvair is an even better one. The 1965 Corvair Monza convertible that fell under our scrutiny yesterday looked to be in great shape and a solid representative of the marque. At $16,800, its seller obviously thought pretty highly of it too. So did the majority of you, apparently, as the Corvair sailed to a solid 69 percent Nice Price win.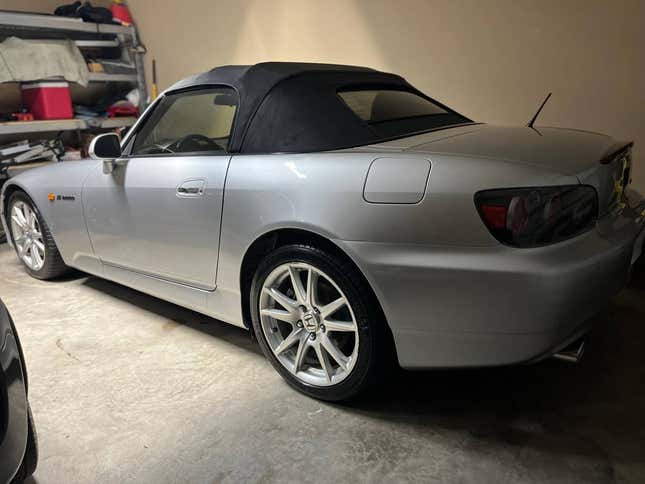 Do you want to know what's another great design? Honda's S2000, that's what. I don't know about you, but I find it hard to believe that Honda's wonderful little sports car has been out of production for more than a decade. More astounding than that, the model first entered the automotive arena nearly a quarter of a century ago. Seeing one today, the model still comes across as fresh and contemporary. Chalk that up to the model's rarity and its timeless design.
This 2005 Honda S2000 hails from the model's second generation run, designated AP2 and carrying the larger 2.2-liter screaming VTEC four. The engine has a longer stroke than the AP1's 2.0-liter but makes the same 237 horsepower as that earlier mill. Torque, however, is greater at 162 lb-ft and comes on around 200 rpm earlier. Another update made in the model switcheroo was the shuffling of the ratios in the six-speed gearbox. The result in the AP2 is a tighter lower five and a longer sixth for more relaxed highway cruising.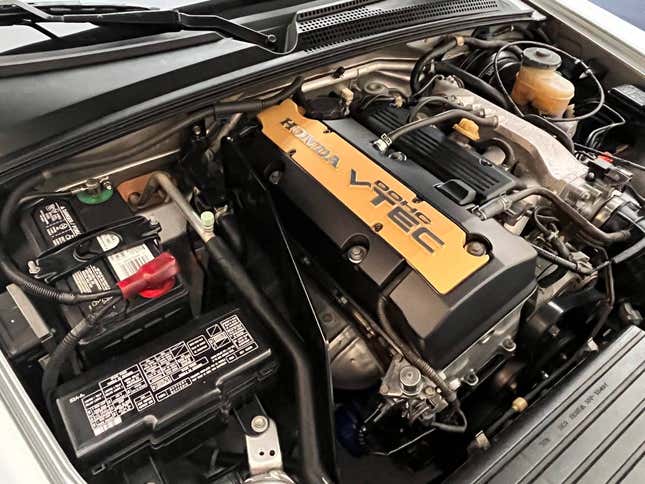 This one has cruised all the way to a 165,000-mile odometer tally. According to the ad, most of those miles were accumulated under the first owner. The seller, being the second owner, claims to have only racked up about 2K of the total in the three years they have owned it.
Maintenance during that short time included fluid flushes for the engine, transmission, and differential, as well as all-new clutch hydraulics. The belts and brakes were also refreshed under the present ownership, as were the cam cover seals.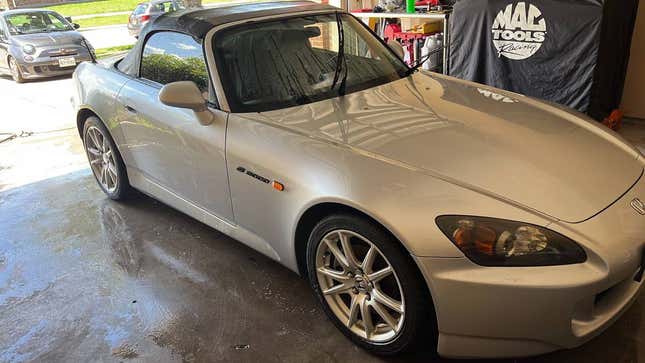 Aesthetically, the car looks to be in perfectly serviceable shape and is laudably stock, not besmirched by yahoo accessories or an embarrassingly large exhaust. The seller describes the condition as "excellent," but tempers that by adding "Car has normal wear and tear... keep in mind its a car with 165k miles, so it was driven..and is not a carshow piece."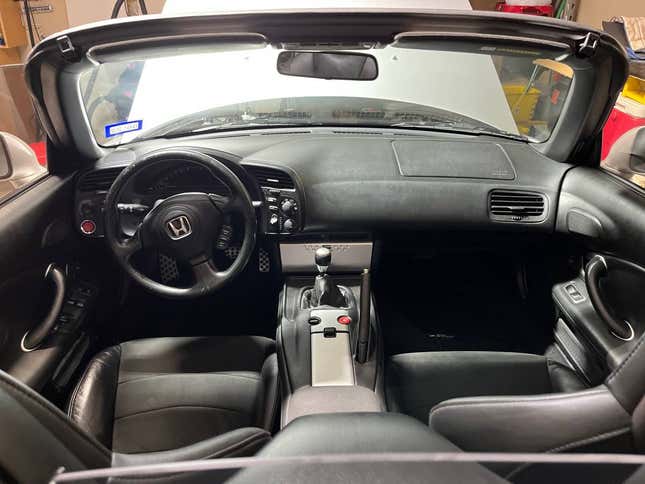 That's obvious from the battle scars that can be seen on the rear bumper and factory alloys. Nothing is too terrible, but as the seller notes, the car shows its age. There's nothing excessively worn in the close-coupled cabin, and the top looks to be in great shape as well.
Keeping it shiny, the seller says they garage the car and wax it eloquently every three months. Reassuringly, it comes with a clean title and an accident-free history. What should something like that ideally be worth?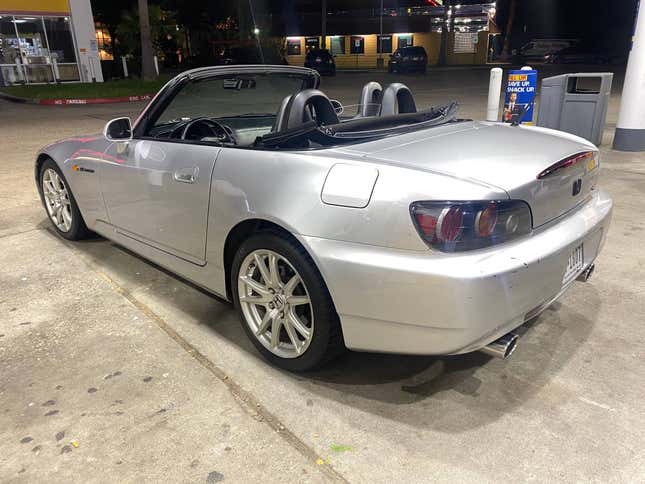 If you follow S2000 pricing, you likely know that they are all over the chart. On the market today there are examples that range from fright pigs going for under $15K to showroom-clean examples that ask well over $30,000. At $19,800, this S2000 sort of does a Goldilocks on that split. Is it worth that, though?
What do you think? Is this S2000 worth its $19,800 asking as it sits? Or, will that price mean you'd let this S-car go?
You decide!
Houston, Texas, Craigslist, or go here if the ad disappears.
H/T to Ryan Turner for the hookup!
Help me out with NPOND. Hit me up at remslie@kinja.com and send me a fixed-price tip. Remember to include your Kinja handle.