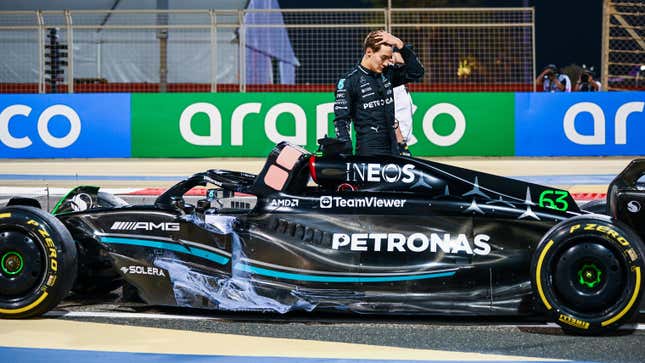 Over this past weekend, Formula 1 concluded its three-day pre-season test at the Bahrain International Circuit. With less than a week until the season-opening race at the same venue, fans have a plethora of questions on their minds: Will Red Bull Racing and Max Verstappen will the world championship again? Can Ferrari challenge Red Bull for the title with a new team principal? Can Mercedes and Lewis Hamilton return to their race-winning ways?
Broadway Star Wendell Pierce Is a True Formula 1 Fan
Estimating the relative performance level of each team can be like reading tea leaves. Over three days, the teams had 25 hours and 30 minutes of track time at their disposal, along with every Pirelli tire compound that will be used this season. Pre-season testing happens in an open environment; every team has its own hidden goals during testing — and the competition is watching.
Intuitively, most race fans focus on lap times to gauge a team's performance in testing — after all, the TV and streaming broadcasts use the fastest laps to classify drivers during a session. But when it comes to pre-season testing, lap time is a flawed measure. The best teams tend to be wary of revealing their true pace, while teams at the back might go for a glory run to get attention and impress sponsors. For example, Alfa Romeo's Zhou Guanyu set the fastest lap time during the second day of testing this past weekend. Zhou never finished higher than eighth place during his 2022 rookie F1 season. Ultimately, F1 races aren't contested over a single lap.
A holistic approach to evaluating test performance is far more helpful, weighing last season's results and considering each team's multi-lap pace. But if you're looking for a single metric to assess the field ahead of the first race of the season, one metric will give you a good starting point: Total mileage run in testing.
G/O Media may get a commission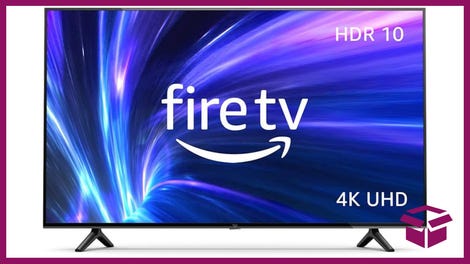 42% Off
Amazon Fire TV 50" 4K Smart TV
In Formula 1, pre-season testing offer teams the rare opportunity to run laps well beyond the 190-mile minimum length of a Grand Prix. The more miles a team runs in testing, the better the foundation of information it has to develop its car over the competitive season. Here's how things shook out this past weekend.
F1 Teams Ranked by 2023 Pre-Season Test Mileage
It's essential to remember that Formula 1 is a development series run over years, not months. Rarely will F1's competitive order drastically shift over an off-season without a significant rules change. For clarity, I've divided the teams into three groups based on who will directly compete with each other in 2023. Group A is the teams aiming to fight for the world championship. Group B comprises the midfield teams hoping for podium fights and maybe a race win if the stars align. Group C is made of the teams fighting just to finish in the top ten and score points.
AlphaTauri (C) - 1,533.5 miles
Williams (C) - 1,476.4 miles
Ferrari (A) - 1,399.0 miles
Haas (C) - 1,392.3 miles
Red Bull (A) - 1,388.9 miles
Alfa Romeo (B) - 1,351.9 miles
Mercedes (A) - 1,338.5 miles
Aston Martin (B) - 1,301.5 miles
Alpine (B) - 1,187.1 miles
McLaren (B) - 1,049.3 miles
2023 F1 Season Front-Runners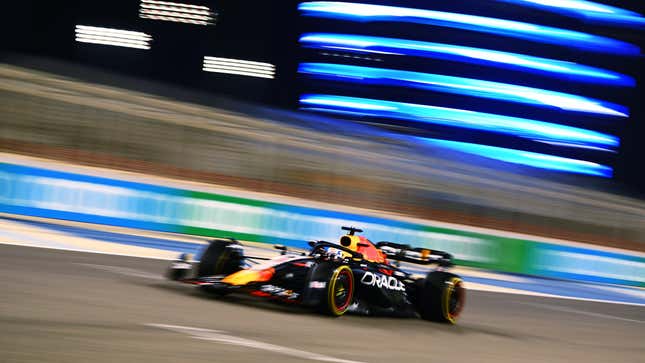 Red Bull has somehow found a way to improve on its most dominant F1 car ever (in 2022, Red Bull won 17 out of 22 races). Max Verstappen was very impressed with how the 2023 car performed on track. After the second day, he said, "I'm very pleased with the testing period, every time I jumped in the car I felt comfortable and could push instantly."
Ferrari completed the most testing miles of the teams at the front. However, Ferrari's car is still roughly where it was last season, nipping at Red Bull's heels. The Italian team is also struggling with the same tire degradation issues as last year.
Mercedes is slowly finding improvements compared to its lackluster 2022 season. While the team has minimized the porpoising that plagued last year's campaign, the team ran into issues during testing over the weekend. On day two, George Russell stopped on track after suffering a hydraulic-system failure. Andrew Shovlin, Mercedes trackside engineering director, said:
"We've not had a strong second day; stopping on track with a reliability issue wasn't great and we have struggled to get the car balanced well across the changing conditions. We've got some investigations going on to understand why this has been such a challenge today when yesterday it was fairly straightforward."
2023 F1 Season Midfield Runners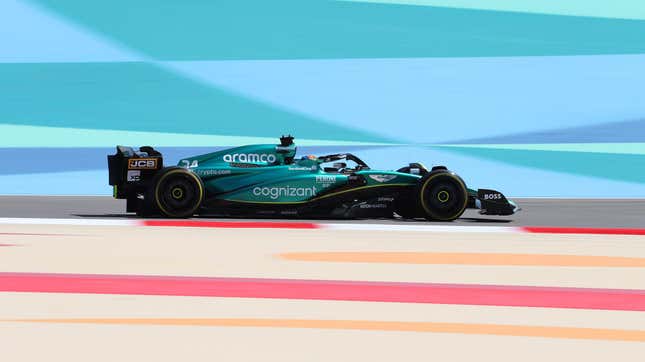 Alfa Romeo led the midfield group in terms of mileage. The Swiss-based team tends to start seasons strong, but lose momentum as competing teams improve through constant development. In 2022, Alfa Romeo had nine point-scoring finishes in the season's first half and three in the second half.
Aston Martin was the most impressive team in this group. Despite losing driver Lance Stroll for testing after he was injured in a cycling accident, veteran Fernando Alonso clocked lap after lap, and Aston appeared to have a very effective platform for 2023.

McLaren recorded the lowest amount of miles in testing. The orange-clad team tempered expectations, admitting at the season launch that it expected its 60th-anniversary season to be a rough one. But the fact that McLaren's car seems especially uncompetitive has undoubtedly had an impact on star driver Lando Norris. F1 TV presenter Will Buxton mentioned that he saw Norris punch the wall of the McLaren garage at one point during the testing weekend.
2023 F1 Season Backmarkers
AlphaTauri, Red Bull's junior team, led the entire field in test miles — but don't expect them to win the championship in 2023. AlphaTauri, Haas and Williams have technical partnerships and strategic alliances with better teams, allowing them to construct fairly reliable packages. Reliability means more miles on track, but these teams' cars lack speed over a typical race stint.
Haas will likely be the best team in this group, having shown a respectable pace and no mechanical issues over three days of testing. That's not surprising considering Haas drivers Kevin Magnussen and Nico Hulkenberg have nearly two decades of F1 experience combined, while AlphaTauri and Williams will each be fielding a rookie driver this year. Williams's pace has improved dramatically over 2022, but the gap separating the last-place team from the rest of the pack has so far proven too large to overcome.
In Formula 1, the development that teams do throughout the season is a race in itself. One team's technical progress can be rendered meaningless if the competition is developing at the same rate or better. The pressure is on every team to continually improve, because sitting stagnant pretty much guarantees a team will sink to the back of the pack.