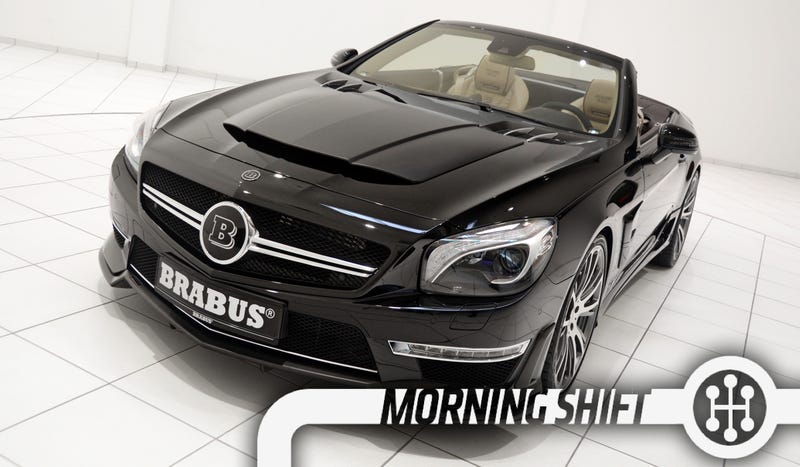 This is The Morning Shift, our one-stop daily roundup of all the auto news that's actually important — all in one place at 9:00 AM. Or, you could spend all day waiting for other sites to parse it out to you one story at a time. Isn't your time more important?
We've been moving the gears around and, for the moment, we're keeping them in the post. If you've got a gear you think we should add please put it in the comments and we'll promote it.
---
1st Gear: AT&T And GM Wants To Make Your Car A Smartphone
GM's big announcement today is they're teaming up with AT&T to offer 4G LTE for most of its products, allowing customers to use their car as a hotspot and stream data into the car, which could include video (for rear seat passengers).
AT&T's Randall Stephenson told CNBC this morning that "The way we think about a car, it's just a big smartphone on wheels."
This capability will roll out to most 2015 model year Chevy, Buick, GMC and Cadillac models, which means you'll be able to buy them next year.
I'm still a believer in BYOD (Bring Your Own Device), which allows you to use your own smartphone device to stream instead of a built-in system, which is what GM is offering.
2nd Gear: The Brabus 800 Is An SL 65 AMG Turned Up To 11
Many people scored the 2013 Mercedes SL 65 AMG a miss because of its understated styling, but I liked it for it gentle interpretation of the vehicle's lineage. If you want something extreme they still sell the SLS.