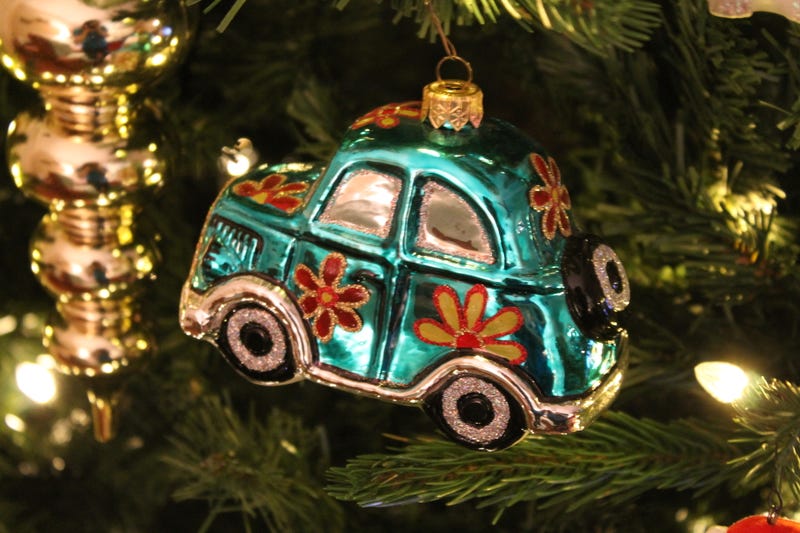 If there's one thing to take away from the commercialized part of the holiday season, it's that Hot Wheels and Matchbox aren't the be-all and end-all of miniature cars. Just as trees are decorated to suit owners' tastes, cars have come out in ornament form to help with that.
Because I can't get away with covering a tree in Christmas Puffalumps or secretly hooking up the house lights to the internet, I must resort to other means of decoration. Usually, they're cars.
Some of the cars on the tree are just ones that looked cool, like this turquoise 1957 Chevy Bel-Air hauling presents and a tree.
Others are more stylized, such as this pink 50s-style convertible being driven by a reindeer.
Other vehicles were more stylized to begin with—namely, in the shape of a giant wiener. If you don't recognize this car, I don't think we can be friends anymore.