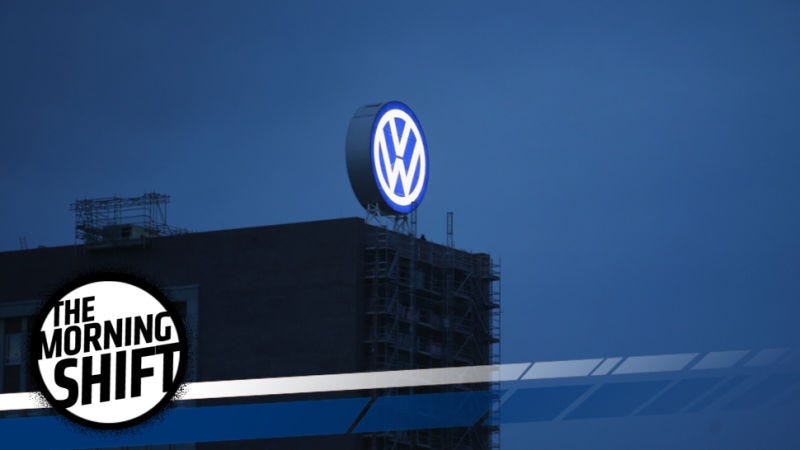 Good morning! Welcome to The Morning Shift, your roundup of the auto news you crave, all in one place every weekday morning. Here are the important stories you need to know.

1st Gear: EPA Allows VW To Sell Repaired Diesels
If you've been following along with the historic shitstorm that is Dieselgate, you might recall back in January that a fix was approved for Volkswagen to sell some 70,000 repaired vehicles that previously cheated emissions tests and now don't anymore. Now, that deal seems finalized, according to Bloomberg.
The company received approval from the Environmental Protection Agency for its dealers to sell 2015 model year diesels after updating the vehicles' emissions software, VW Group of America spokeswoman Jeannine Ginivan said.

The software update is part of a required emissions repair approved by the EPA and California Air Resources Board. The repair will also include changes to diesel engine hardware, but dealers do not have to wait until the repair parts become available early next year, Ginivan said.

"We are still finalizing the details of this program and will provide more information on its implementation at the appropriate time," Ginivan said in a statement.