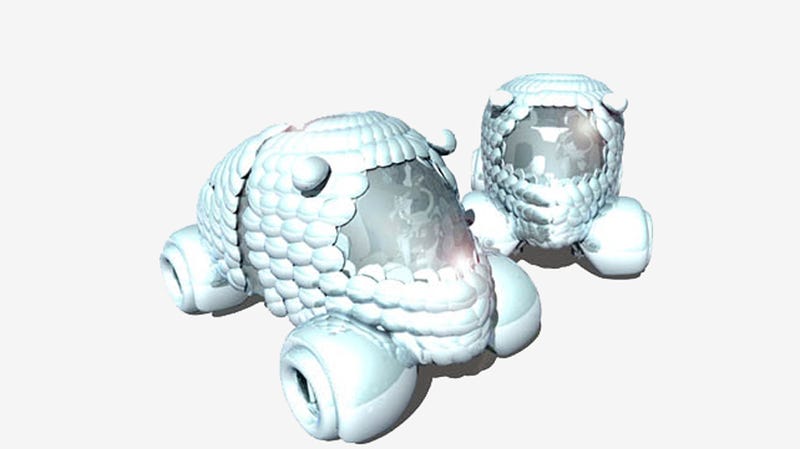 All you have to do is fall off of your skateboard and you realize that people are soft, and the rest of the world is hard. What if everything was soft, and cars could float?
Yes, cars today work to maximize the fact that people are soft and everything else is hard. Cars accelerate and decelerate by rubbing their tires against the hard ground. They are made like hard steel cages so that when they hit other hard things, the people strapped down inside aren't hurt.
But what if everything was soft? Could cars work if they were soft all over, and everything else was soft too? This is the very nebulous question that was posed by ZekeStone, Hatebox, Smorgasborg, Ralenti, ryan0640, and Daniel M. Clark when we told the true story of the 1959 Air Car, which was not a Ford as is commonly believed.