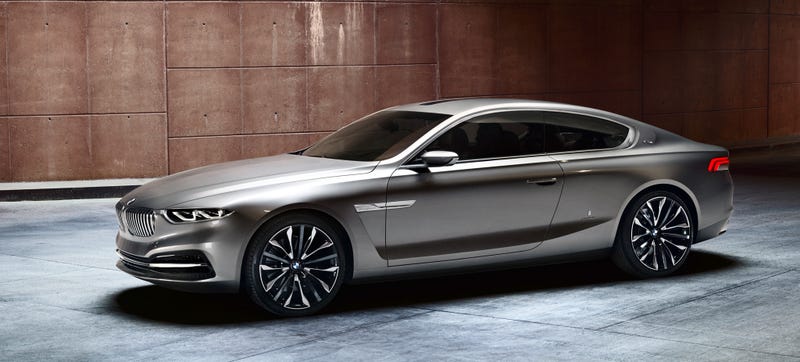 Rumors of the BMW 8 Series' Big Comeback ebb and flow, and here's another one: a two-door version of the big, executive 7-Series could be on the way.
The whisper comes via Bloomberg, who cites an unnamed source, but we believe that it's actually the 8 Series that's being alluded to. From the story:
A sporty two-door version of the 7-Series is in the works for as soon as as 2019, according to a person familiar with BMW's plan, who asked not to be named because the plans aren't public. The luxury coupe is the first of several new versions BMW is considering to give sales of its highest-end car a lift.
Bloomberg points out that the new coupe will likely be aimed at the Mercedes S-Class, like the 7 Series already is, but there's also an S-Class Coupe that currently has no BMW rival!
If you'll remember the 8 Series from the late 80s into the 90s, you'll remember the spectacular wedge-shape, the techiness of the interior and lofty price tag. We called it one of BMW's greatest failed experiments. Talk of an 8 Series revival has been going on for years, and nothing has come of it yet.