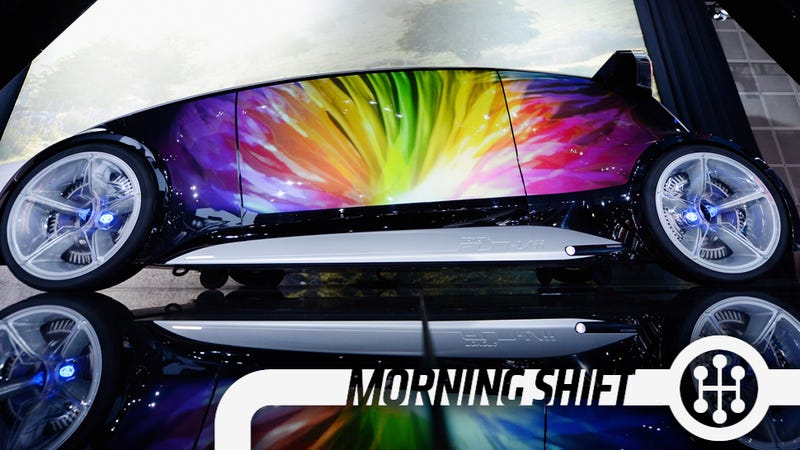 This is The Morning Shift, our one-stop daily roundup of all the auto news that's actually important — all in one place at 9:00 AM. Or, you could spend all day waiting for other sites to parse it out to you one story at a time. Isn't your time more important?
1st Gear: Toyota Earns The Most Patents In 2012
If you want to get a sense of how smart a company is, how forward-looking it is, just check out how many patents they get. That honor goes to Toyota, who received 1,491 U.S. patents in 2012, up 31% over 2011 according to Automotive News.
Patents show the company is still investing in new technology, new ideas, and pushing their employees to pursue them. The car development cycle means that a car that's going to be sold in 2018 is already being planned in some office. There's someone in a lab working on engine cooling for it. Another person is developing new ways of weaving the carpet to resist stains.
As you'd expect, GM comes in second with 1,374 patents, a 26% increase. That's quite an accomplishment although GM's response to the story was unnecessarily snippy:
"Different organizations measure patent and innovation leadership differently," a GM spokesman wrote in an e-mail to Automotive News. "While many recognize GM as the industry innovation leader, the only measure that matters to us is what is a relevant application to the vehicle and benefits our customers."
Despite being far from the third biggest automaker, Honda had the third most patents with 1,074. This bodes well for their future.
While some of these patents no doubt include new, exciting methods of combustion, a lot of them are hum drum but important like "materials to help vehicles repel inspect splatter."
2nd Gear: Why Automakers Are Getting Into Bed
Hey, look at that, GM and Honda are getting together on fuel cell technology. Someone told me they're the 2nd and 3rd biggest recipients of U.S. patents this year…