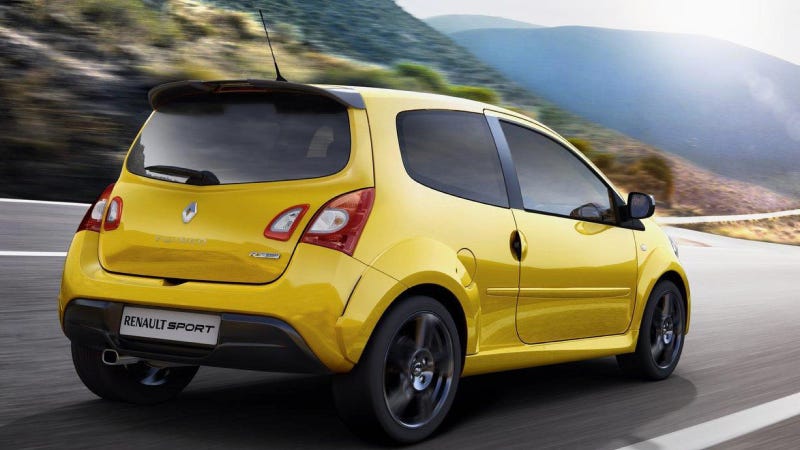 It's genuinely hard to make a case for only having a three-door hatchback when five doors is realistic. If you're going to make a practical car, giving it an upright roofline and a large opening at the back, then it's hard to see the logic of only putting one door on either side of the car, forcing rear-seat passengers to suffer the indignity of climbing behind the front seats.
We've put up for it for years on cars that didn't usually have a coupe-like roof or anything particularly slick-looking about them. But the realities of marketing and buyer demands for ease of use make the five-door hatch a much desirable proposition. And it didn't bother me too much until I saw this report from Automotive News that the next Renault Twingo is going to have five doors for the first time.
Photo: Flickr/Timo_Beil
I can't rationalize Renault's increasingly odd product choices of late and because I know there's a snowball's chance in Hell that you'll ever be able to buy a new Renault in the US I shouldn't really care. But the Twingo is the spiritual ancestor of one of the most striking three-door hatches of all time, the Renault 5. Laugh at the LeCar all you want, but it's a good-looking car. It looks best as a three-door hatch.