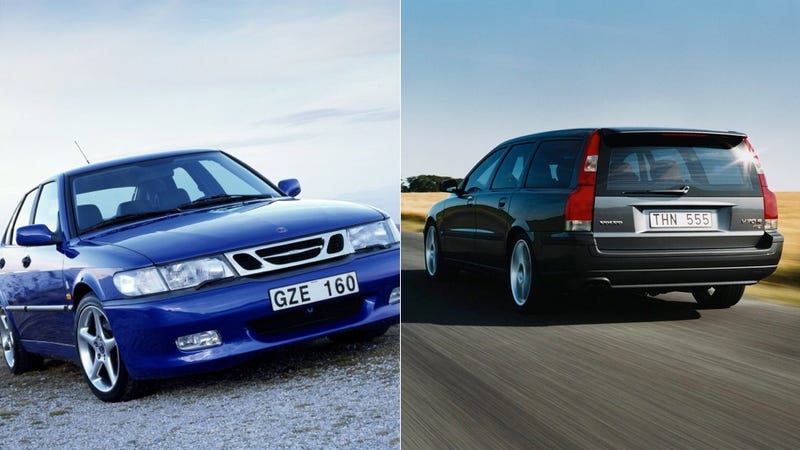 Welcome to Future Classics, a new, semi-regular feature where we identify amazing and unappreciated cars from the late 90s, 2000s, and today that could be highly coveted by future generations. You may want to pick one of these up while you still can!
Get excited, Swedish car fans. Today you're getting a double-dose of love from Future Classics as we highlight two incredible machines from the late 90s and early 2000s.
But let's start by talking about archetypes. That's a term I feel is as good as any when you're describing the absolute pinnacle of what a brand is about, the image that springs to mind when you mention their name.
I believe these two cars are the archetypes for the Saab and Volvo brands: a hatchback and a wagon, respectively. When most people think "Saab" or "Volvo," these are the models they will likely imagine. (Unless they're weirdos who think of Sonetts or Amazons.)
That's why I'm nominating the Viggen and the V70R as future classics. Both represent the pinnacles of what both brands are best at.
Furthermore, they're the kinds of cars that we don't really see anymore. Obviously, Saab is no longer with us, and though their Chinese owners plan a resurrection, that should best be approached with a grain of salt. (Another future classic could be the final 9-5 before the brand went kaput, but that's a story for another day.)