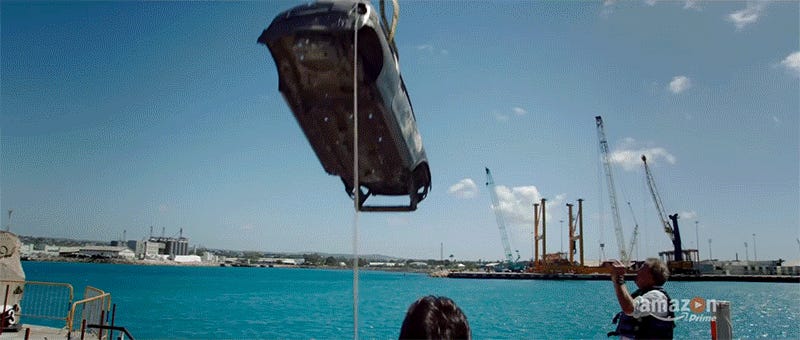 Rarely is there a show with so much resting on its shoulders; The Grand Tour has to succeed on a new streaming service, with a gargantuan budget to recoup, against possibly the most ardent and easy-to-enrage fanbase in the business. That and it's not allowed to break my heart.

Budget: Slightly Smaller Than The Apollo Program
The precise cost of making The Grand Tour isn't exactly public information (my attempts to break into Jeremy Clarkson's Swiss safe deposit box was unsuccessful) but it's not hard to piece together that this is a colossally expensive production. If the first scene is anything to go by, The Grand Tour is the most expensive production.