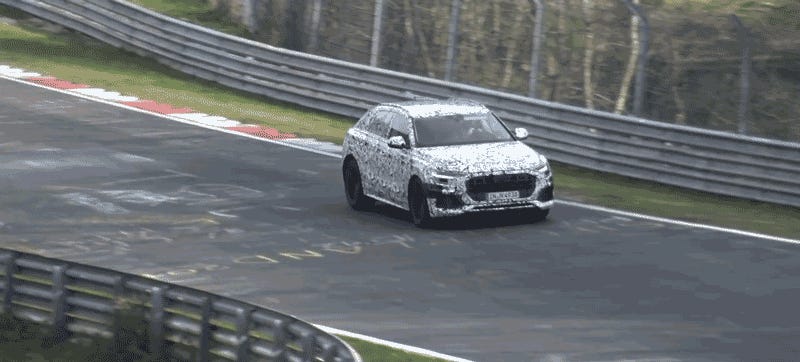 Audi, for reasons beyond my comprehension, is testing the Q8 full-size SUV fastback thing, which is bad enough as it is, and it's doing it on the Nürburgring.
I shouldn't be mad at this. I should know that the 'Ring is a test facility for cars of all kinds and performance metrics, not just lithe and light sports cars.
Hell, Rolls-Royce has been there.