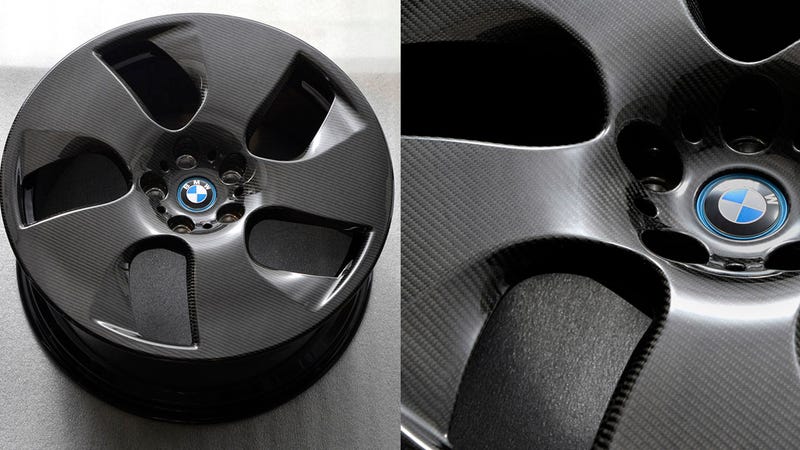 What has been developed for the electric i sub-brand is now on the edge of becoming an option for regular BMWs too. EU bureaucracy is the biggest obstacle standing between you and carbon fiber wheels, but not for long. BMW needs to make some of its investment back.
Developing the i3 and the i8 has been an expensive adventure, and BMW is looking for ways of getting the most out of the gained knowledge and production technologies.
So far, they've come up with a full carbon fibre steering wheel made of a carbon skeleton and a carbon frame, a one-piece carbon fibre propeller shaft for the BMW X5 just like you get on the SLS AMG Black Series and a new carbon-plastic compound that is light and strong, made of i3 and i8 production waste. They call it secondary CFRP and it can be used for semi-structural parts instead of aluminum, magnesium or steel in any BMW product from Rolls-Royces to Minis.