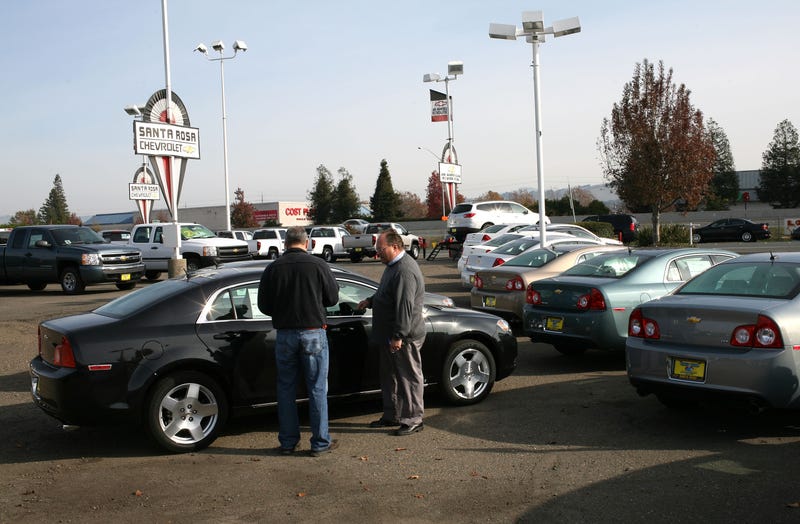 If you are buying a vehicle from a private seller, you might be more likely to get the price you want if you bring cash to close the deal. However, if you are getting a car from a dealership, cash isn't always king.
Paying With Cash Won't Give You Negotiating Leverage
Many times I've heard this from car buyers: " I don't know why the dealer wouldn't accept my offer. I was paying cash!"

Unlike private sellers, most dealers would prefer you to get a loan for your purchase. Often dealers make a little bit of money of the loan that they give you. This is known as "dealer reserve" and it works basically like this: you get approved for a 60 month loan 2.5 percent, the dealer tells you that you were approved at 3.5 percent. If you accept the the 3.5 percent loan the dealer pockets the difference. This is all perfectly legal and very common.

If you bring in outside financing, whether it's your own money or a check from an outside source like a credit union, the dealer loses that opportunity to make the reserve. In addition, cash buyers usually get to bypass all those finance and insurance spiels about how you need to "protect your investment" with an extended warranty, service plan or any other add-ons. These products bring a lot of profit to the dealers, so if they know right away they can't make any money off you from F&I, they may be less likely to cut a good deal on the car itself.

You Might Be A "Cash Buyer" Even If You Get A Loan
Most buyers who are paying with cash are not rolling into the dealership with a suitcase full of wrapped bills, but some choose to use their savings and pay for a car in one lump sum rather than take a loan. However, most dealerships consider you a "cash buyer" if you are using a payment method not financed at the dealer. A common example is someone who uses a check from their bank or credit union.

If you're paying for your car with your own money, usually the best bet is to get a bank check also known as a cashier's check. Many dealers will not accept personal checks as they don't want to take the risk of a personal check bouncing after you drive off with your car. Before you take delivery of your vehicle, I recommend speaking with a manager at the dealership to see what payment method would work best.
A Good Dealership Won't Care If You Are A Cash Buyer
Recently I described some warning signs of a shady car dealer and mentioned that there are basically two kinds of stores: those that only care about taking every dime you have regardless of whether you return, and those that understand the long game of a fair deal and good customer satisfaction.