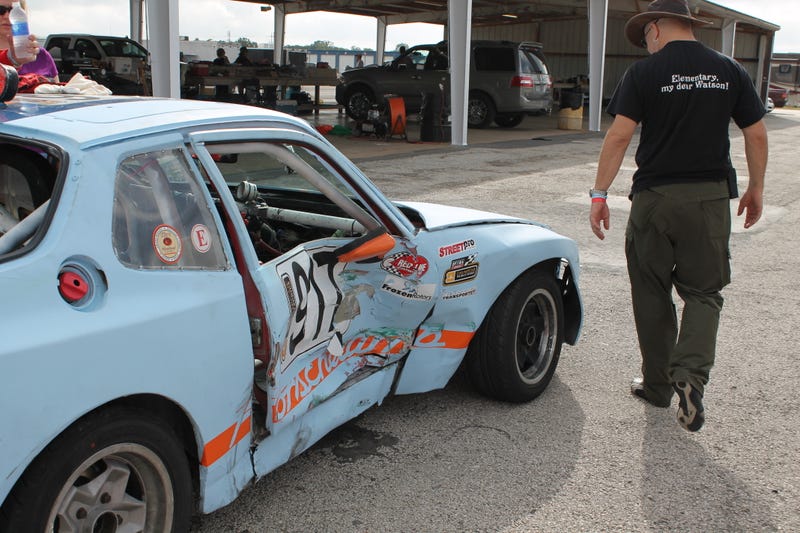 All racing is endurance racing for the people whose blood, sweat and grease go into building and prepping a race car. Therefore you can imagine the massive disappointment I felt when all that work seemed to go out the roll cage when my car was shunted just minutes into a race. The only bigger FAIL would come from not trying to learn something from the experience.
Sure, there are guys who show up with a car that isn't properly prepared and spend a large chunk of their race weekend just getting the car ready to run LONG after the race starts. Most of these fellows at least realize what they've gotten into, though. Some are even masochists who love to wrench and have fun with that sort of thing. Whatever floats your boat, I say.
There's also tragedies like the one at Le Mans this weekend, but those are on a whole different plane of sadness. This isn't a tragedy. I'm merely talking about your grade-A, garden variety disappointment here.