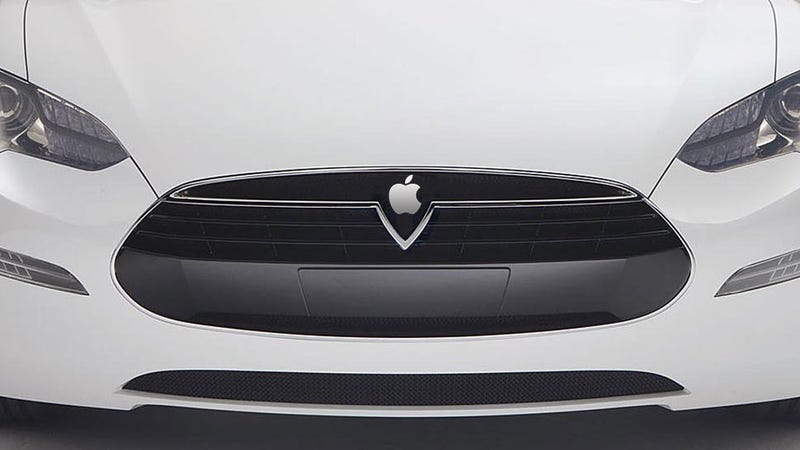 Fan-kids of two of the most rabid and dedicated types, Apple and Tesla, must have experienced some swimsuit-area tingling Sunday, when SFGate revealed that the two were in talks last year. Of course, this caused many to speculate on Apple buying Tesla and the release of the mythical iCar, but I don't think that's what's going on here.
True, Apple did send their guy in charge of buying companies, Adrian Perica, to meet with Elon Musk, which certainly does send a message that they're doing some shopping, but Apple's certainly been just browsing before. Plus, there's actually a much better reason for Apple to be talking to Tesla other than looking to buy them: getting iOS into a very visible car.
The SFGate article speculates that Apple would want to own Tesla to diversify when iPad and iPhone sales start to slow, and while Apple likely has the money, it's not really clear what Tesla would get out of the deal. Apple hasn't strayed far from their core products of computers and personal electronics ever, really, and not all their forays into consumer electronics have paid off, either.