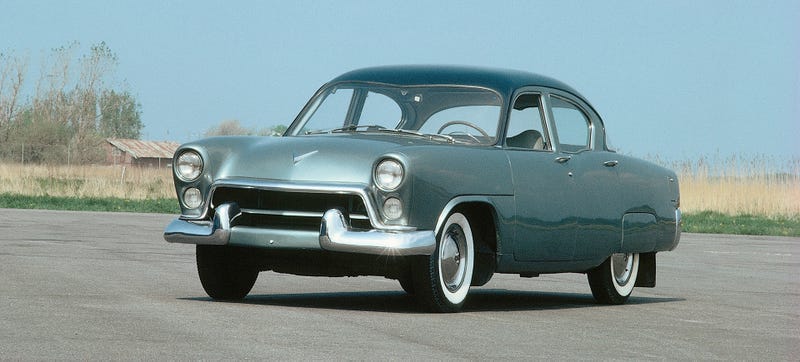 I recently went to the Volvo Museum in Gothenburg, only to find a car called Philip there. If you think it looks just like a 1951 Kaiser, you're not alone. In fact, that's why it never made it to America.
Volvo was all about the export markets from day one, but while they started building cars in 1927, their focus shifted towards making trucks very soon after, because that's what Sweden and the rest of the world actually needed in the early 1930s. In 1933, three Swedish newspapermen (because that's what you called us people in those days) shipped a Volvo PV652 across to New York from where they drove it to the World Expo in Chicago. They even went to show it to some top executives in Detroit, including people at Ford.
The iconic PV444 entered production in 1947, and Volvo brought a prototype to America straight away without any real sales intention, just to see how the Yankees liked it.