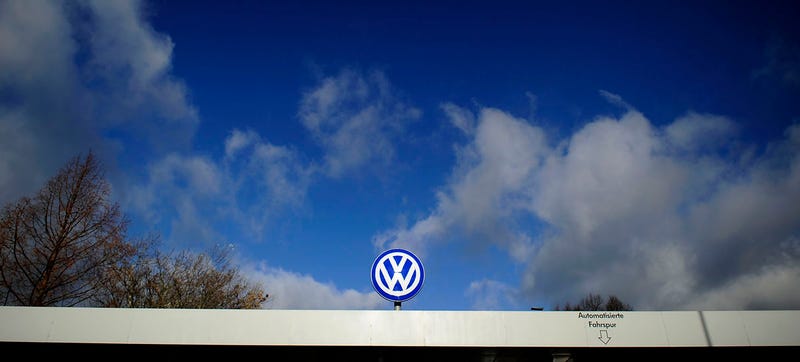 Volkswagen has been ordered to buy back any of the affected diesel 2.0-liter four-cylinder cars in the United States as part of its unprecedented $14.7 billion settlement with federal regulators, U.S. Justice Department officials said this morning.
The buyback order will include some 482,000 diesel Volkswagen and Audi cars sold between 2009 and 2015, officials said.
Owners will have the choice between selling their car back to VW, or getting the cars fixed at no cost. Owners with leases can choose to have their leases terminated at no cost. That fix has not been announced yet.
No matter what owners decide to do, they will also receive cash compensation from VW. Most owners will get between $5,100 and up to $10,000, officials said.
"By duping the regulators VW turned half a million American drivers into unwitting accomplices in an unprecedented assault on our environment," Deputy U.S. Attorney General Sally Q. Yates said in a press conference.
The company has been ordered to set aside $10.03 billion for buybacks; $2 billion to invest in projects "that will encourage americans to expand use of zero emission vehicles in the future", Yates said; and $2.7 billion to an environmental trust that will remedy NOx emissions from TDI cars.
The settlement is part of the largest monetary obligation in the history of Clean Air Act, Yates said.
Yates said that this settlement is only the beginning, and does not cover the ongoing criminal investigation or penalties related to the 3.0-liter diesel V6 engine.
Reuters reports that a separate settlement worth at least $600 million will also be announced later with states. Buybacks are expected to begin in October, with fixes rolled out by November.
In addition:
VW cannot resell or export the vehicles bought back unless the U.S. Environmental Protection Agency approves a fix, the documents said. Volkswagen must repair or buy back 85 percent of the 475,000 vehicles by June 2019 or face penalties of $100 million for every percentage point it falls below that figure.
Last year Volkswagen admitted to cheating NOx emissions on nearly half a million diesel cars in the U.S. over almost a decade, then conceded to cheating emissions with diesel cars in most other markets. The automaker has since been besieged by plummeting sales, criminal investigations, lawsuits and resignations and firings at the executive level.