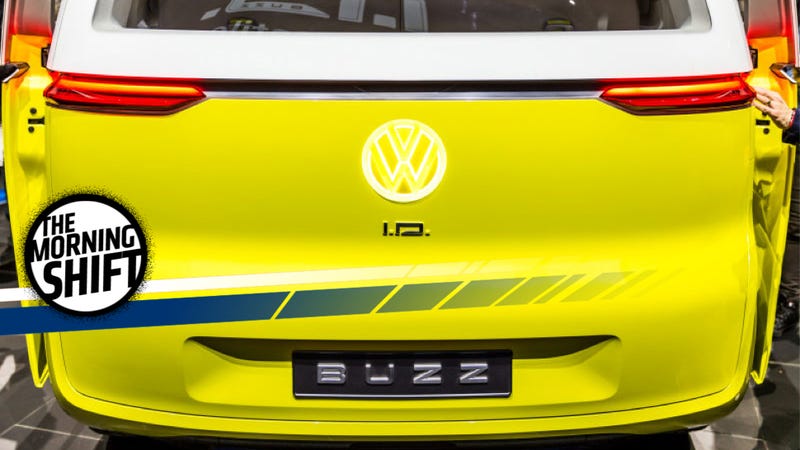 Good morning! Welcome to The Morning Shift, your roundup of the auto news you crave, all in one place every weekday morning. Here are the important stories you need to know.

1st Gear: Be Afraid, Tesla. Be Very Afraid.
Having seen all of its diesel efforts completely explode in its face, Volkswagen is shifting to electric cars instead. And being Volkswagen, one of the largest car companies in the world (if not the largest, depending on the day), it's shoving massive, virtually infinite resources into the effort. The initial result will be not just one, but four cars to battle the Tesla Model 3, Bloomberg reports:
Volkswagen AG's namesake brand is gearing up to take on Tesla Inc. with plans to roll out four affordable electric vehicles in the coming years.


The German company has made "huge progress" in reducing production costs of its all-electricvehicles, Christian Senger, head of the VW marque's electric-car project, told reporters Tuesday in Shanghai, where the nameplate is unveiling its first battery-powered crossover. The models, to be sold under the I.D. sub-brand, will be partly developed in China and also include a mid-size sport utility vehicle, a hatchback and a sedan.
All that said, Tesla is not sitting still, and there's a good chance it'll eat Volkswagen's lunch with an electric pickup and a semi-truck launching before VW can plug its first electric production car in.
The real deciding factor in whether or not any of this is successful may just be Volkswagen's fast-charging station plan to battle Tesla's Supercharger network.