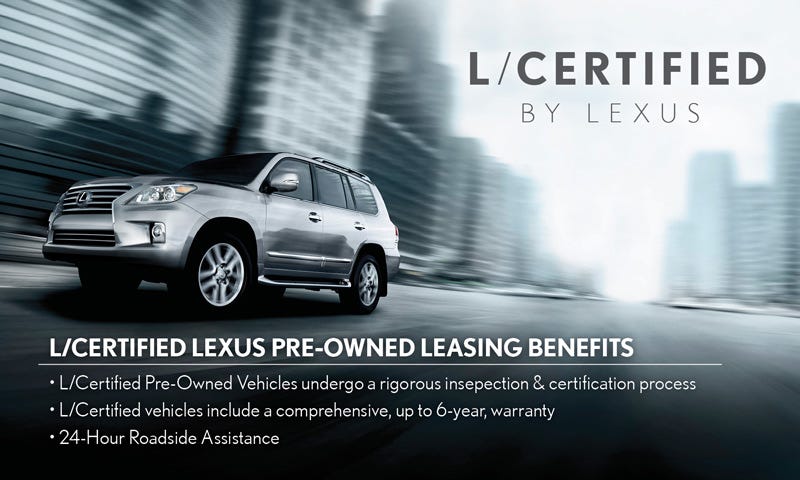 With record new car sales in 2015, industry analysts are worried about an inflated pre-owned market with more trade-ins and cars coming in off lease. To help move inventory, companies like Toyota and Ally Financial are starting to offer lease programs for lightly used cars.
While leasing was long mostly the purview of new cars—in fact, one of its biggest benefits—more and more automakers and financiers are getting into this pre-owned lease game. Here's Automotive News:
Ally launched Ally Pre-Owned SmartLease after a pilot earlier this year. Now the product is available to Ally's more than 17,500 dealership partners nationwide.

The lease program will "tap into that [used-vehicle leasing] marketplace" and "the needs we think are emerging and growing," Tim Russi, Ally's president of auto finance, toldAutomotive News last week at the American Financial Services Association Vehicle Finance Conference in Las Vegas.

[...] The captive finance arms for the Porsche, BMW and Toyota and Scion brands also have started used-vehicle leasing programs recently. Porsche plans to reimburse dealers for loaner vehicle expenses for both nonwarranty and warranty repairs to encourage dealers to add to their loaner fleets, executives said after the brand's make meeting last week at the National Automobile Dealers Association convention in Las Vegas.
Car buyers have asked me about pre-owned leasing, and for a while the options were limited. Most dealers either didn't want to be bothered with it or offered lease programs that didn't offer significant savings over a new car lease.
Of course, if you are the type that thinks leasing is the dumbest financial move you can make, the thought of leasing a pre-owned car sounds even more ridiculous. A lot of people simplify leasing as really just "renting" a new car for a set period of time. However, since the bulk of your lease payments are comprised of the depreciation that impacts a new vehicle within the first few years, leasing a pre-owned car may offer some serious savings.