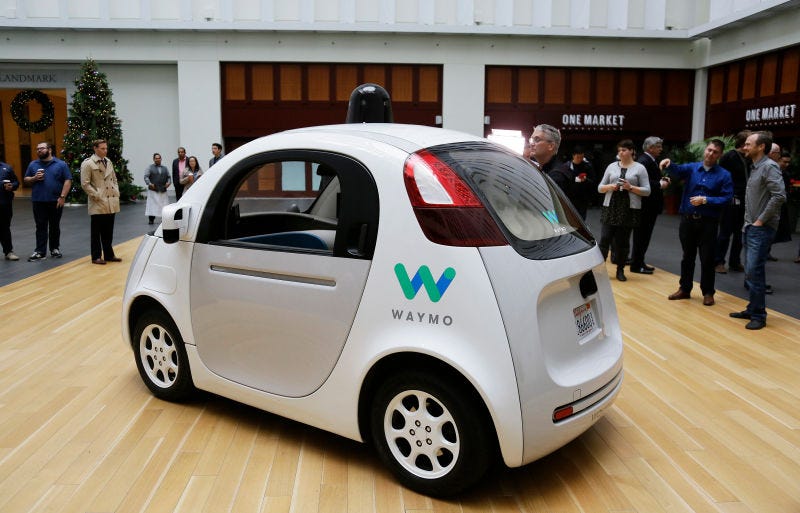 Uber admitted in court filings today that its in-house self-driving car technology isn't ready to hit the road, and denied accusations from Waymo, Google's driverless car project, that it's using stolen tech designs. It's a surprise move for the ride-hailing giant, said to be worth close to $70 billion, to admit it's second-best in the race to develop a functional autonomous vehicle.
In a court filing entered on Friday, Uber said it began designing a component of its self-driving system nearly a year before hiring Anthony Levandowski, the former Waymo engineer at the center of the lawsuit who's accused of stealing 14,000 files before launching his self-driving truck start-up Otto. Uber also says documents Levandowski allegedly stole were never uploaded to Uber's system. In other words, Uber says, the files were never used to develop the autonomous driving component that's key to the dispute, LiDAR, which stands for "light detection and ranging" and helps the car "see" the road.
"To be clear, Uber never had possession of or used any of Waymo's trade secrets or the 14,000 files that Waymo alleges Mr. Levandowski downloaded," according to the filing.
Uber's filing came in response to a motion for a preliminary injunction filed last month by Waymo, which asked the judge overseeing the case to order Uber's self-driving car efforts to stop while the case proceeds.
Angela Padilla, Uber's associate general counsel, called Waymo's request a "misfire." That's because Uber's system doesn't mirror Waymo's, as the Google project alleges in the lawsuit: for instance, Uber uses a LiDAR with four lenses, whereas Waymo's system relies on one.
"If Waymo genuinely thought that Uber was using its secrets, it would not have waited more than five months to seek an injunction," she said in a statement. "Waymo doesn't meet the high bar for an injunction, which would stifle independent innovation and competition."