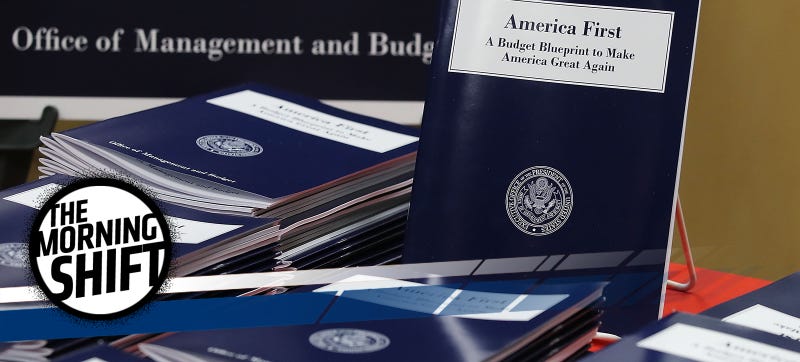 Good morning! Welcome to The Morning Shift, your roundup of the auto news you crave, all in one place every weekday morning. Here are the important stories you need to know.
1st Gear: We Knew This Was Coming But Man
Shit is going down today, let me tell you. Trump has been playing up saving or fixing the American auto industry for quite some time, and while he's talked without any specifics about cutting regulations in general, there hasn't been a lot new that the President has done. His plan to roll back EPA standards just brings back a normal process of midterm review, for instance.
But today Trump will be giving his proposed budget to Congress and the aims are a bit more direct: cut the EPA's funding by a third and "eliminate" 19 percent of its workforce, as Reuters reports. That's 3,200 EPA hardworking Americans who'd be eliminated.
This is bad news for cars and gearheads, as it's the EPA and its standards that have actually helped make cars better and more powerful over the years.