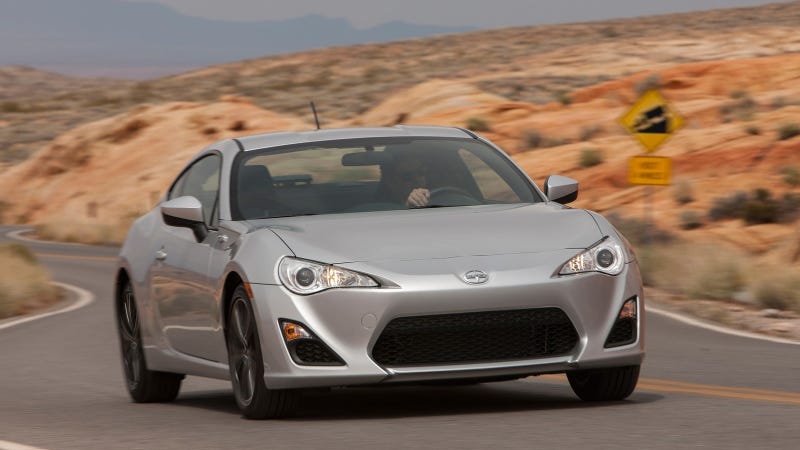 Having tasted success in the sports car game with their GT86/Scion FR-S, Toyota has apparently developed an appetite for even more sports cars. Specifically, a family of three rear-wheel drive sports cars with the Toyobaru in the middle in terms of size and price.
The other two would ideally be a sports car even smaller than the FR-S, as well as a new Supra, according to an interview in Australia's CarAdvice. At a one year anniversary of the launch of the FR-S in Australia, FR-S chief Tetsuya Tada said he and CEO Akio Toyoda are in agreement that more sports cars need to be added to the lineup, and they need to be rear-wheel drive. Here's what he said:
"Akio Toyoda always says to me, Toyota sports car [family] should be three sports car brothers. 86 is in the middle." Tada said.

According to Tada, Akio Toyoda, Toyota's CEO and president, is in favour of both models going into production but neither has yet got the official green light. Tada has been put in charge of the Toyota Supra resurrection project while another chief engineer has taken the smaller sports car project.

Speculating about potential names, such as Toyota MR2 or Celica, Tada said it's still far too early but was adamant the smaller sports car will still be on an all-new rear-wheel drive platform.

"Yes it is rear-wheel drive and that's Toyota's strong position – Toyota sports car must be rear-wheel drive." Tada said.
While this project hasn't been green-lit yet, it's still great news for enthusiasts. Toyoda, himself a motorsports fan, has pushed hard to inject more sporting cars into his family's company, and it has showed lately with the FR-S, the 2014 Lexus IS, and other models.