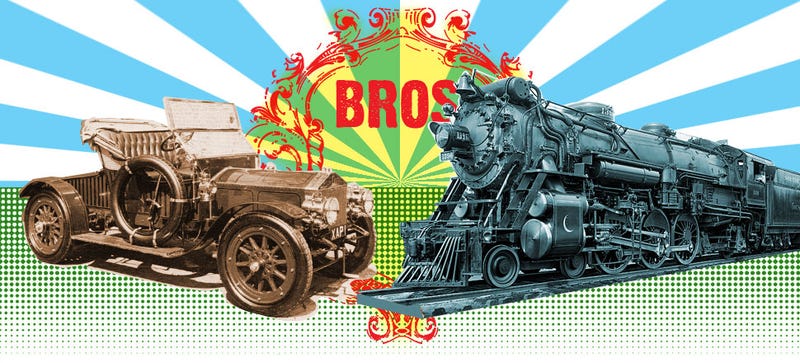 The story most people know about the origin of the car is wrong. The real story is, of course, much more complex and muddy, and is inexorably tied to the development of trains. Automobiles — self-propelled machines — really should refer to both trains and cars, and I think I know how the timeline should look.
The most common origin story for the car — the one most casual Googlers find — is pretty flawed. As the story is most commonly told, the automobile has two main origin points: Cugnot's Steam Drag of 1769, and Benz' Patent-Motorwagen of 1886. These two points, while important, don't come close to the whole story.
In fact, there's a solid century of automobile development that's left out and barely mentioned in the historical narratives most people are likely to encounter. Part of this is because companies like Mercedes-Benz very much want the mantle of "inventor of the car," regardless of how meaningless their claim actually is. And, believe me, it is meaningless.