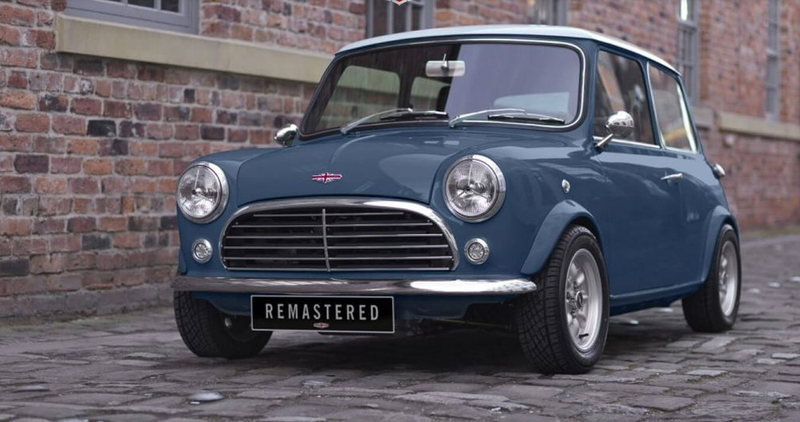 We're in a bit of a golden age of resto-mod cars right now, with firms like Singer and ICON reworking icons like Porsche 911s, Land Cruisers, and Broncos into vintage-looking, but mechanically modern masterpieces of style and craftsmanship. Finally, the trend is making its way to iconic everyman's cars like the legendary BMC Mini.
There's something sort of delightfully perverse about taking an entry-level, cheap and basic car like the Mini and turning it into something incredibly refined and luxurious. Personally, I'd like to see this treatment applied to all sorts of these people's cars, from Volkswagen Beetles I'll never be able to afford to Citroën 2CVs and Renault 4s and maybe even Hyundai Ponys (to be really, really perverse) that make me broke just by looking at them.
That's pretty much what David Brown Automotive has done with the humble original Mini: they've taken Alec Issigonias' timeless space-maximizing design and made every part you can touch or use or smell or look at as good as it can possibly be.
You might remember David Brown Automotive for making that almost-Aston Martin DB5, the Speedback GT.