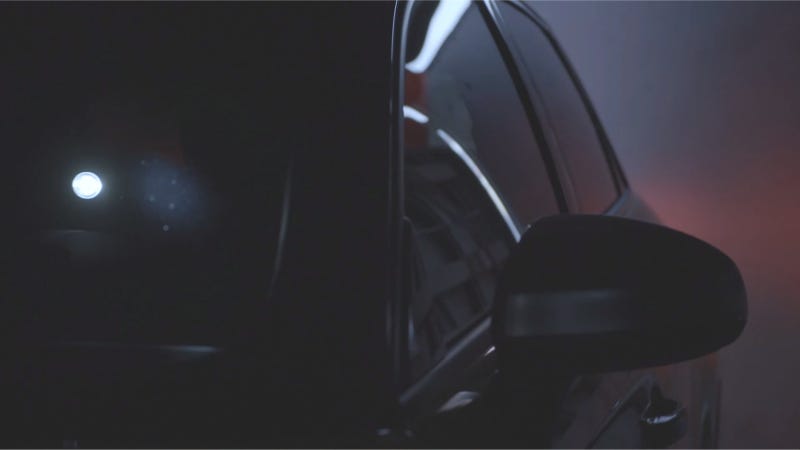 Audi came out with a new teaser video today that indicates they have something interesting up their sleeves, but they aren't saying what it is. They did drop a few clues that make us think it's probably the 2015 Audi S1. Here's why.
In the teaser video, Audi says they'll open up this mystery truck and reveal the car inside on Feb. 12. You only get a few quick glimpses of the car in the video, but it looks like it has two doors, a manual gearbox, and the "Quattro" logo somewhere on it. All of those things are good things.
At first I figured it was the next Audi TT, which we know is coming soon. But I managed to get a pretty good screencap of the car's profile, and it looks too small and tall for that. The video description also says there's a number in its name.