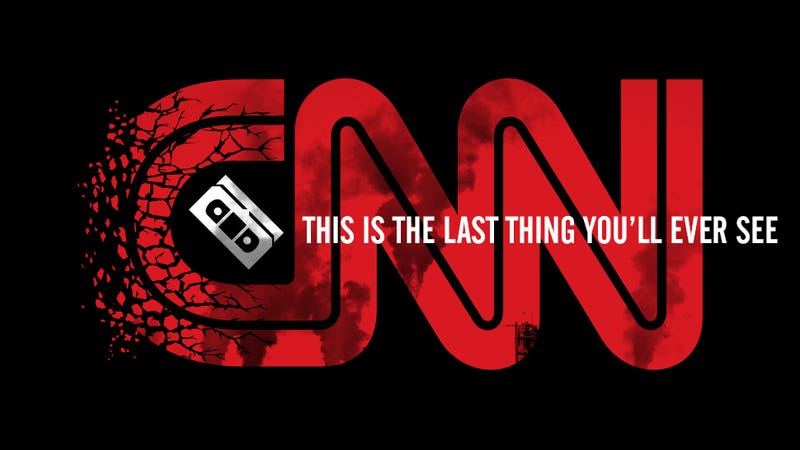 Thirty-four years ago, at the launch of Ted Turner's Cable News Network, the founder made a grandiose and specific promise about his newly created round-the-clock operation. "Barring satellite problems, we won't be signing off until the world ends," Turner declared. And in anticipation, he prepared a final video segment for the apocalypse:
We'll be on, and we will cover the end of the world, live, and that will be our last event. We'll play the National Anthem only one time, on the first of June [the day CNN launched], and when the end of the world comes, we'll play 'Nearer My God To Thee' before we sign off.
People thought he was joking. We have proof, acquired from a source, that he wasn't. Below is the never-before-seen video the last living CNN employee will be required to play before succumbing to radiation poisoning, the plague, zombies, or whatever crazy end Turner saw coming.