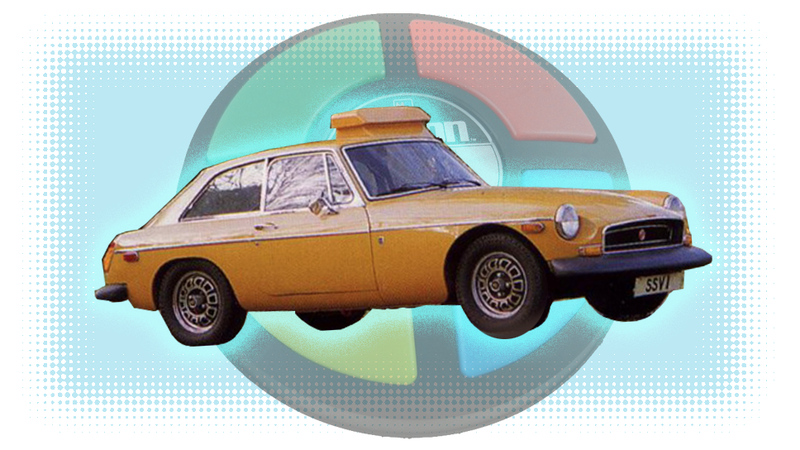 In the long history of motoring, the unspoken goal of the starting process is to make it as easy and invisible as possible. Cumbersome cranks gave way to a combination of keys and starter buttons, then to just a twist of a key, and now many new cars just use a simple button. One time, though, on one car, there was a totally different goal: to make starting the car a challenge. To make it require effort. To make it a game.
Oh, also, I think this car may have had the very first portable version of a really well-known electronic game. I'll explain.
Interestingly, the reason for making the startup process a game wasn't about having fun, and it wasn't even on a car designed to be particularly fun. It was all about safety, and the car it was used on was an early 1970s experimental safety car built by the British Austin Rover Group, the MG SSV1.
Back in the early 1970s, people had finally and collectively gotten fed up with dying in cars all the damn time, and so carmakers and governments decided to actually do something about it. Among the somethings that were decided to be done was the Experimental Safety Vehicle (ESV) program in the U.S. Carmakers were encouraged to produce special experimental safety vehicles as part of the program to help develop new automotive safety innovations.