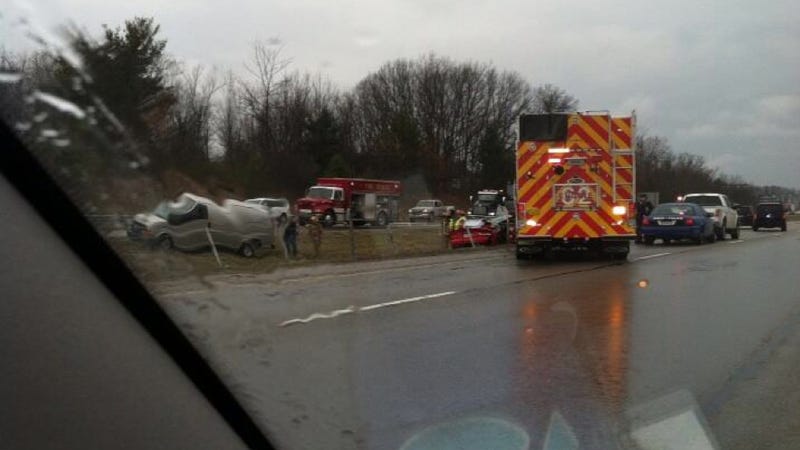 A crash near Ann Arbor, Michigan claimed this 2013 SRT Viper with manufacturer license plates. It may be the first new Viper to crash outside of a race course. (Update: According to news reports, the driver was killed in this crash. See details below.)
Preliminary information from Road & Track staffer Will Randolph on Twitter indicates the wreck happened on U.S. Route 23 southbound sometime after 2 p.m. today.
Will said that first responders had to use the jaws of life to remove the car's roof.
We don't know who was in the car, where it was headed or whether anyone was injured, but we have a call in to Chrysler. We'll update with more info as we get it.
Update #1: Apologies for the confusion on the address. The crash occurred at U.S. 23 and M59, also known as Highland Road, according to a Michigan State Police official. That official said no details on the crash were immediately available, including what car was involved or whether anyone was injured. Hopefully more details are coming later.
Update #2: A commenter who says he was on the scene has this report, indicating it was as serious as it looks. In light of that we're not putting out any more photos until we hear more details.