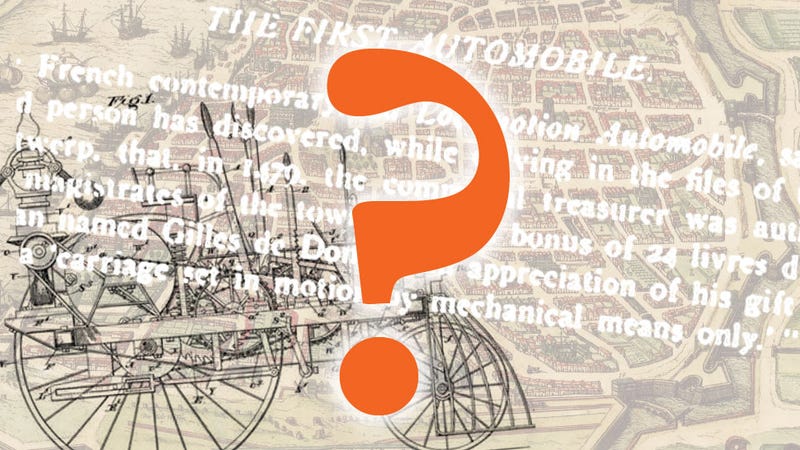 One of my weird automotive fetishes is the very, very early history of automobiles. I'm talking early, like 50 years or more before Karl Benz' Patent Motor-Wagen. There's a lot of interesting developments early on, but the absolute earliest development is very much a mystery. If it's true at all, it could put the history of cars back as far as 1479.
I've previously suggested that the earliest example of anything even remotely car-like would be the small, open-steam-turbine vehicle made by a missionary in China named Ferdinand Verbiest. Verbiest's little model car was built in 1672.
After Verbiest, there's the first in-depth attempt to design a self-propelled, motorized vehicle, Easmus Darwin's steam-powered Fiery Chariot, in 1764. Darwin's automobile design remained just drawings and ideas, and it wasn't until 1769 when we finally get a working, full-scale automobile, Nicholas-Joseph Cugnot's Steam Drag.