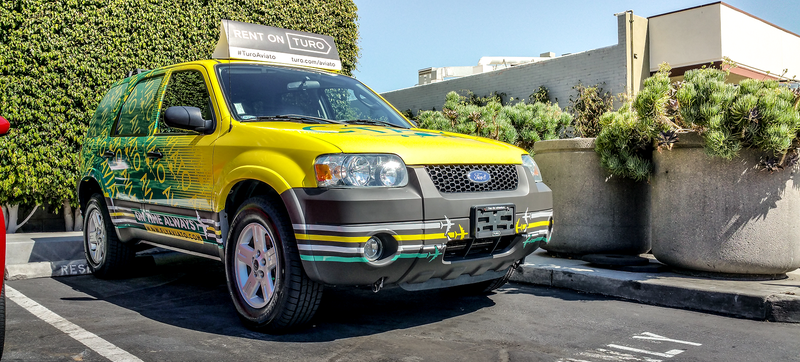 If you've ever spent some time in the greater Los Angeles area, you'll notice that exotic, rare, and otherwise unobtainable cars in the rest of the country are the norm, which means that if you want to be noticed, you'll need something that takes people utterly by surprise—something like this bone stock Ford Escape with a vinyl wrap. No, I'm not kidding.

If you're not in on the joke, don't worry. I didn't get it either until it was explained to me, which is objectively the worst way to end a joke. This 2006 Ford Escape hybrid is wrapped in custom Aviato livery, Aviato being the startup of anti-hero and lovable jerk Erlich Bachman from HBO's Silicon Valley.
If you're in the Los Angeles area, you can now rent this car from Turo—a startup in itself—which is basically a crowd-sourced option for interesting rental cars. While this car has been available in the San Francisco area for a few months, it's the first time that those in LA will get the chance to drive it.