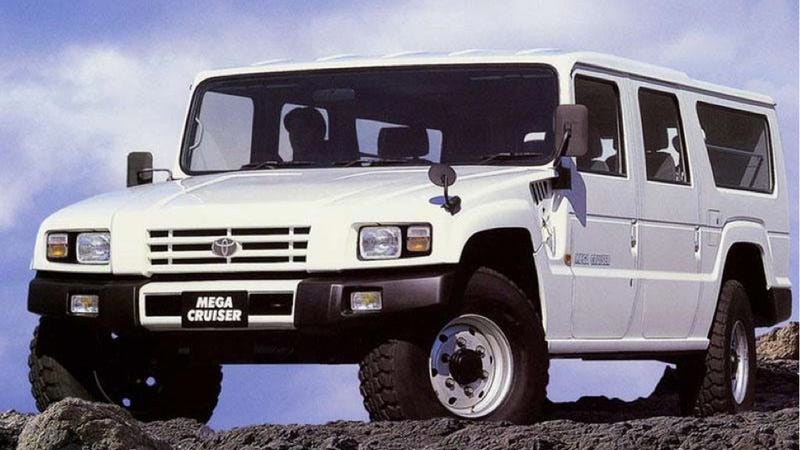 Some cars are rare. But then there are the white whales. Cars you've heard of or dreamt of, but have never actually seen. These are the 10 cars that you never knew were a real thing.
---
10.) Toyota Mega Cruiser
You thought that AM General was the only company to build a Hummer-style military vehicle? Well, you're so wrong it isn't even funny. The Toyota Mega Cruiser is just such a car, created by the crazies out at Toyota. It had a 4.1 liter four cylinder engine and was used to transport infantry troops. Very cool. Look to Hammerheadfistpunch for more info.