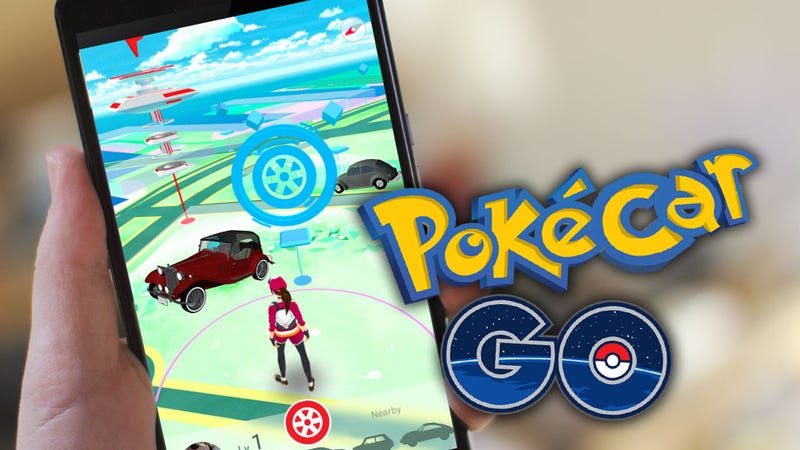 Unless the coma you're in is a really top-notch one, chances are you've been hearing an awful lot about Pokémon Go, an augmented reality app that makes people run around chasing invisible monsters without the use of pharmaceuticals. There really needs to be a version of this sort of thing with cars instead of imaginary Nintendo-monsters for America's important gearhead population; here's what it could be like.
Essentially, the basic premise behind Pokémon Go is that the world – our world – is infested with all manner of these pocketable monsters, and by physically walking (or driving, or floating or autogyroing) around the world, you can find them, capture them, and force them to fight one another.
Written out like that, it sort of sounds disturbing, but I'm assured it's all in good fun.
Now, of course there's a bit more to it than that, but our sibling-site Kotaku has already taken the time to explain it all, so just check that out, then pop back here when you feel sufficiently edified.