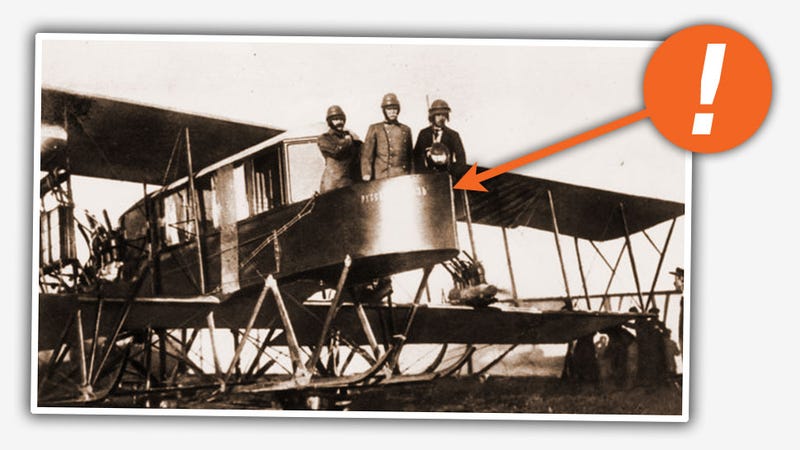 Long before Igor Sikorsky emigrated to the US and started building helicopters, he was a pioneer of early aviation in Russia. And looming large among his early accomplishments was the development of the first multi-engine aircraft, The Grand, which nobody thought would fly. Oh, and it had a balcony.
The aircraft was hugely influential in so many ways, but the sight of that exposed little porch on the front, that's the detail that feels most remarkable today, when we take flying massive machines for granted and get dry heaves at the thought of riding a bicycle without a helmet. But back in 1913, safety meant something very different. Something like "remind yourself not to jump out of the plane when you're standing on the porch built into the nose."
You could stand in the front of this plane, while it's flying, and coerce some very very trusting partner to hang over the bow like a couple of tourists re-enacting that stupid scene in Titanic.