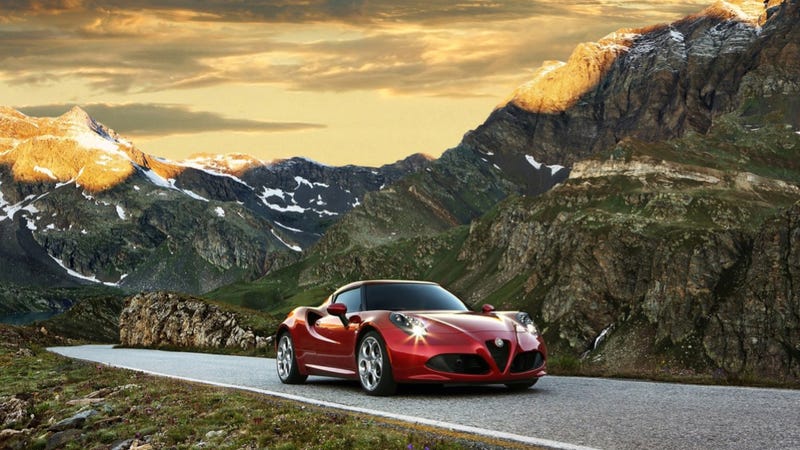 Alfa Romeo has been returning to the USA since the day they pulled out of the domestic market. And after about 35 years of delays, Alfa is returning with the midengined 4C, which you (yes, you!) can have for just $54,000.
I like to think of the Alfa 4C as the Porsche Cayman's sexy, carbon fiber, Italian nemesis. And from what I'm hearing from people who have driven it, it sounds like that is the exact case. It has the looks, but might not be as good to drive as a Cayman.
And sometimes, those imperfections make a car better.
At $54,000, the 4C will cost slightly more than a base Porsche Cayman, but as we've said ad nauseum, the Porsche Cayman's base price is basically never the price of a Porsche Cayman.