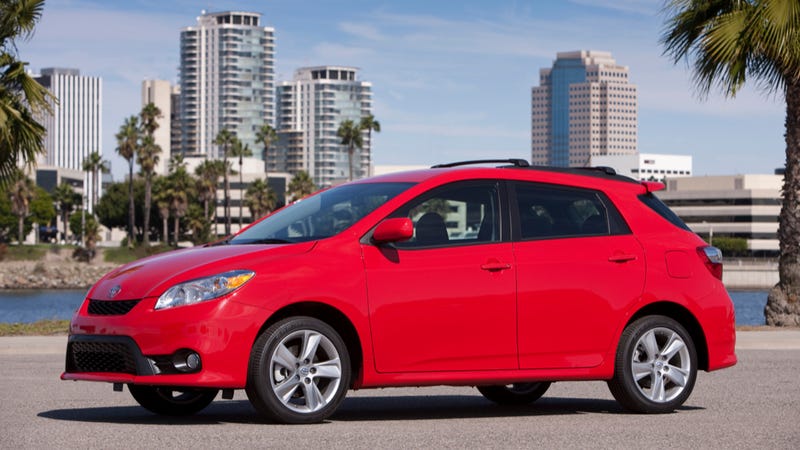 A quick reminder in case you had forgotten: yes, Toyota still builds the Matrix. But maybe not for long.
The word on the street is that the Corolla-based five-door hatch may not be long for this world, according to Carbuzz (who wonderfully said "Toyota reportedly weighing whether to give its Corolla-based hatchback the blue pill or the red pill") and other sources. Autoguide says the car may soldier on in Canada.
It makes a lot of sense. A new Corolla is on the way, most likely a watered down version of the impressive-looking Toyota Furia concept, and Matrix sales have been lagging in recent years to the point where Toyota can no longer justify building a hatch version.