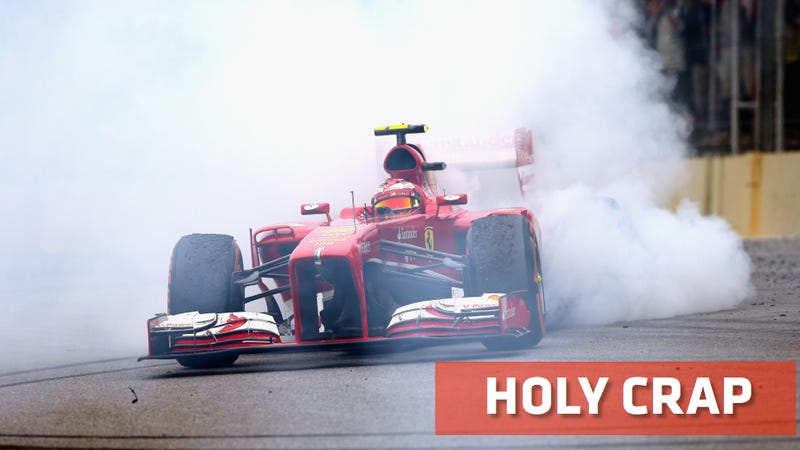 2013 was a great year for racing. We had a four-time world champion. The nicest guy in racing won the Indy 500. Some guy named Robby formed what is perhaps the best racing series of all time, and it's brand new. Oh, and a Frenchman Italian got slapped, hilariously. These are the craziest racing moments of 2013.
"Shut up. Don't tell me how to drive."
---
Being the most successful driver in WRC history is clearly not enough for Sebastien Loeb. One of the best racers ever on four wheels entered a Scorpion Masters motorcycle race, and beat more than half the field. And that field was made up of guys who are paid to race on just two wheels.
---
There is not enough money in the world to pay me to drive up a hill that big that fast.
---
Who says that everything good has been invented already? Throw ridiculously overpowered trucks, ridiculously oversized tires, ridiculously low levels of grip, and a few jumps together, and you've got a great mix. Now put it on pavement. Oh, and one of the drivers isn't even technically old enough to drive in some states.
The Stadium Super Truck Series is my new favorite.
---
He sits in a car and he drives," McNabb said. "That doesn't make you athletic... What athletically is he doing?"
Shut up, Donovan.
---
They don't call him "Butterfingers Bourdais" for nothing. Well, actually, they don't call him that at all. But I'm going to start doing so.