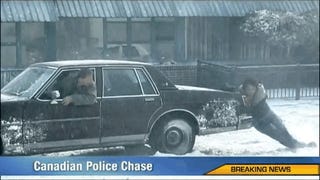 They say Scandinavia gave us so many world rally champions because they have to master driving on ice and snow. By contrast, the US has given us no world rally champions, and these videos might give a sense why.
---
10.) The crossing
Ice related understeer is a menace. Stupidity is worse.
Suggested By: ZXRider
---
9.) Parking issues
The pool was undercover.
Suggested By: _Mécanicien