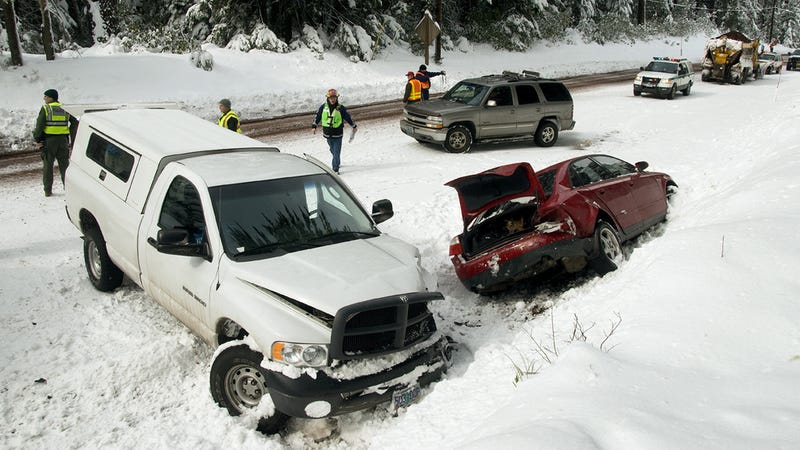 Winter driving takes special skills and often a modified setup for your car. Prepare for the season, think ahead and don't panic. And for starters, avoid the following ten mistakes.
---
10.) Go Out Without Practice
Empty parking lots. Mountain roads. Without endangering anybody including yourself, go out there and practice. Winter driving is something they don't teach you when you get your license. Unless you live in Finland.
It is good to practice vehicle control. And the slippery surface make it a low speed maneuver. So people really should take advantage of optimal drift conditions.
This is my first year I experienced driving in the snow so I made sure to practice driving in a big snowy parking lot for a while. Totally worth it as far as learning how easy it is to lose control or slide, plus it was a ton of fun to slide around in the snow.
Suggested By: BlakeDaffy, Photo Credit: ansik