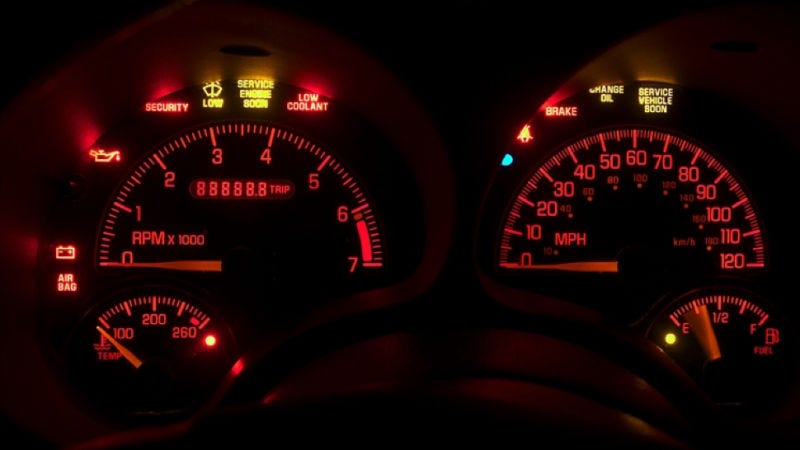 Cars aren't perfect. That's something most of us here at Jalopnik have come to accept. These ten crazy car glitch stories only further support that theory.

---
10.) "My Only Choice Was To Carry A Hair Dryer And 200 Feet Of Extension Cord"
What fun it must be to have to unroll 200 feet of extension cord and stand out in the rain holding a hair dryer to your distributor, in order to start your car up in the rain. You know what, doesn't even sound remotely safe either!
I had a 1991 Acura Integra that had something wrong with the distributor or distributor cap. If it rained it refused to start. I had the distributor replaced, the cap replaced a half-dozen times, and it went to three mechanics, and no one could permanently fix it. My only choice was to carry a hair dryer and 200 feet of extension cords. I would then stand in the rain and blow dry my distributor cap until it would start.

Great car otherwise!
Suggested By: Kerberos824
---
9.) Airbags Have Minds Of Their Own
If an airbag went off spontaneously while I was driving my car, I would probably be scared shitless. Damn you GM and your overly sensitive air bags sensors!
I was driving my Camaro on a bumpy road and hit a large pothole, which my car assumed due to a sudden drop that a rollover was imminent.

The technician starts walking to the other side of the car thinking he's going to see some side impact damage. But then his face goes from a cheeky smile to life-questioning confusion. They put it on the lift, plugged in the OBDII port and everyone standing around was so confused.


And yes, the insurance covered it!