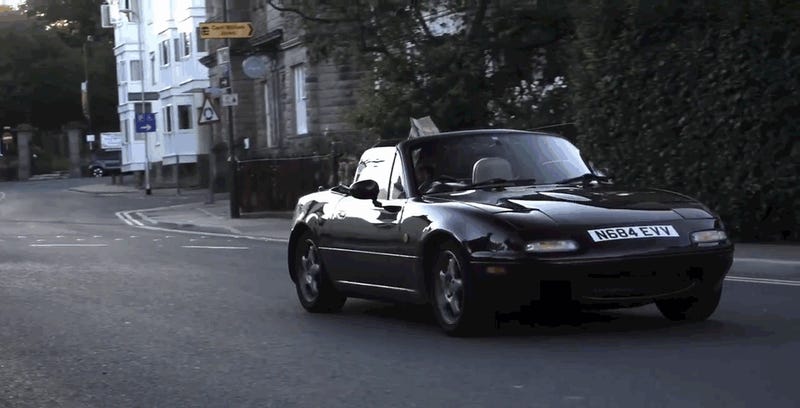 It's an automotive journalist's duty to bring their audience the unvarnished truth when summarizing a car's performance and experience in a review. Sometimes, that can lead to a journalist just completely shitting on a car. It happens.
---
For most people, the Subaru B9 Tribeca was never really considered to be a looker. In Robert Farago's review for the Tribeca from 2005 for The Truth About Cars, that message is delivered very clear.
Without any prompting whatsoever, my 11-year-old daughter took one look at the new Subaru B9 Tribeca and said 'ew'. And there you have it. Scooby's first-ever SUV is an irredeemably gruesome beast whose design should have been aborted a femtosecond after conception. While Subaru would like to convince us that "ugly ass" and "dynamic styling" are synonymous, even a pre-teen knows that repulsive is not, and never will be, the new cool. In the race for SUV buyers' affections, the horrific B9 sets off a mile behind the starting line.
Suggested By: Mike N, Photo Credit: Subaru
---
Jeremy Clarkson is a man known for his heavy-hitting beliefs, arguments, words, and of course, punches. His formerly-stated views on America's least-favorite open-top rental car continue that trend.
Many people imagine when they rent a convertible in America that they'll be thumping down Highway 1 under a blazing sky in a throbbing Corvette or an evocative Mustang. Yum yum, they think. Freedom. Sunshine. A V8 bass line. Engineer boots, leather jackets and tight blue jeans. The American dream.

Sadly, however, most tourists end up with a Chrysler Sebring convertible, which is almost certainly the worst car in the entire world.
Suggested By: As Du Volant, Photo Credit: Chrysler
---
When it comes to rental cars, you're usually pretty much stuck with whatever the keys that you're handed by the rental agent are to. Unless you want to pay some silly "class upgrade" or whatever. Then you'll probably just be stuck with a more expensive shitty car. Doug DeMuro knows this all too well, especially after his experiences with the Citroen C-Elysee.
Beeeeeeeeeeeeeeep! It [the horn] went on for minutes at a tourist hotspot, surrounded by onlookers, gawking at the idiots with the dodgy rental car. It was embarrassing for us, but it must've been liberating for the C-Elysee. For the first time in its life, it was getting noticed. And not just for being the shitty gray rental car that can't climb a hill.