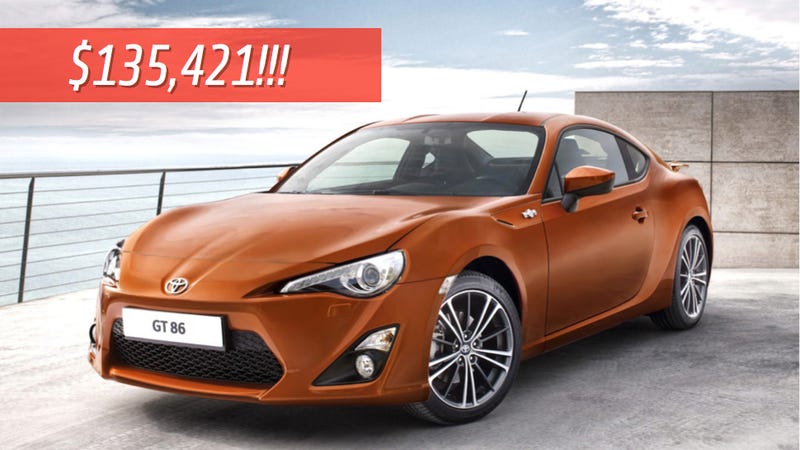 Some of you think Americans have it bad when it comes to buying a car. With low car prices, cheap gas and a great road network, I say you're one of the lucky ones. Don't believe me? Just check out how much it costs to buy a Prius or FR-S in one of these countries.
---
10.) Cuba
Price of a new Scion FR-S: LOL!
Technically, you can buy or sell cars in Cuba since the market was "liberated" in 2011, but with prices sky high and low incomes all around, business is slow.
Masterofgoingfaster is a local:
A 70s lada is about 12K USD in Cuba, it's quite interesting to see how values change depending on what you can get out of the car and when reliability is so important. I know this because I was born there and went this summer for about 10 days to visit the fam.
Suggested By: Spiegel, Jalopnik's Pariah., Photo Credit: kooklanekookla