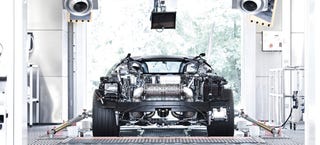 Sit down, listen, sleep on it, read the manual again — you still won't be qualified to mess with these ten monsters.
---
10.) Mercedes-Benz W05
It's so complicated, the rest of the current F1 field can't figure out how to copy its engineering. The split turbo and the crazy steering wheel is just the icing on the cake.