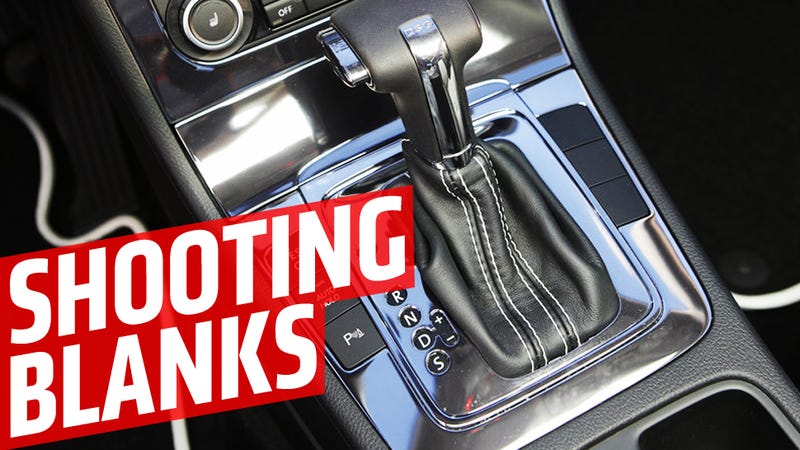 Car companies make money off of options. They want you to buy those options. And, as you can see from these ten examples, they will punish you for choosing a cheap, simple car.
---
10.) Blank Switches
Nothing says 'screw you for not ordering the triple-twizzle auto seat-warming climate control' like staring at a blank plastic switch for the rest of your car-buying life.
The very worst example was from GM back in the '60s and '70s — if you didn't order a clock, they gave you a blank switch with all the lines for a clock, but no hands.
Suggested By: willkinton247 and My X-Type Is Too A Real Jaaaa-aaa-aa-aaaaa-aaaag, Photo Credit: Raphael Orlove
---
9.) No Spare Tire
The fix-a-flat kits you get instead of spares these days won't do jack if you have a serious tire blowout. You can get a nice spare installed at the dealer, but it should be something carmakers budget for in the first place.
Suggested By: cazzyodo, Photo Credit: Paul Sullivan
---
8.) Drum Brakes
Drum brakes at the rear wheels are good enough for ordinary driving. But there was a time (when the economy was good) when carmakers offered discs all around even on their chintziest cars.
Suggested By: Braking Bad
---
7.) Idiot Lights Instead Of Gauges
This is a battle car enthusiasts have been fighting since the 1950s. The average car buyer doesn't want excessive information, so they don't mind idiot gauges. The average car buyer, though, is an idiot, and would be better off knowing what the hell is going on with the critical operating systems under the hood.
Suggested By: Captain Fluffy Pans, Photo Credit: Jason Torchinsky/Jalopnik