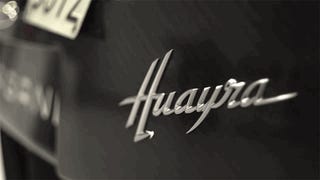 Numbers are boring, most violent animal names are already taken. What do you do? Use lots of vowels and letter combinations the British can't decode. Welcome to the ten hardest names in the car industry!
---
10.) Porsche
You would think it's easy, right? Not in America. Ferdinand would be disappointed.
I'm always confused how people can drive a porch.....I know it has to be slower than any Porsche. What's even more annoying is being corrected when you try and tell someone how to say it or spell it. I now understand why Germans get so angry.
To be fair I have heard a lot of brits pronounce it Porsh. Drives me nuts just as much as my fellow countrymen saying Porch. No! Its Porsh-ah.
Because we're lazy and have never pronounced it right. If you mispronounce my last name I'll correct you, why should Porsche be different. It's not a word open to interpretation, it's a man's name.

I imagine Ferdinand sitting in a modern Porsche service department, waiting for his 991 that's in the shop, when the service writer pages him, "Mister Porsh, your vehicle is ready."
Suggested By: oldirtybootz1.4T, Photo Credit: thedalogs