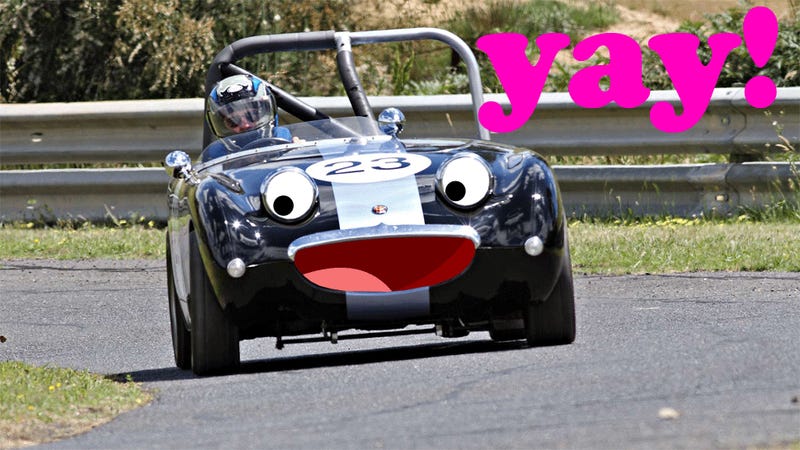 There are many cars that are fun to drive. Jalopnik readers know ten cars that are just plain fun.
Welcome back to Answers of the Day - our daily Jalopnik feature where we take the best ten responses from the previous day's Question of the Day and shine it up to show off. It's by you and for you, the Jalopnik readers. Enjoy!
What we're talking about is a car that isn't just enjoyable to drive. It's a car that encourages you to drive like a nutjob, to squeal its tires, to go a little step further. It's like a dog that's bugging you to play catch, that runs up to you at the door with a tennis ball in its mouth.
There's going to be some overlap with our list a little while back of the ten cutest cars ever made. Somehow cars that look happy act happy. The designers just knew what was up.