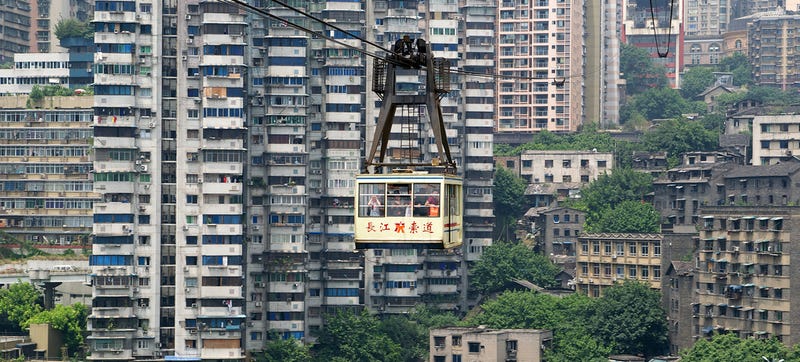 If your city is a clogged, smoggy, water-shortaged mess today, what do you think it's going to be like in another few decades?
---
10.) Pittsburgh
One of the most livable cities in the country, with smart growth, lots of universities and a diverse economy. It may have been a symbol of America's lost industry, but it looks like it's making a comeback.
Suggested By: UncleWalty, Photo Credit: Brian Donovan
---
9.) Chicago
Chicago is on here because of its infrastructure. Rail, counting both in the city and heading out, is almost unparalleled.
Suggested By: Neon, Photo Credit: Seth Anderson
---
8.) Stockholm
I'll let For Sweden explain this one.
With automatic toll-taking machines popping up everywhere and a stiff congestion tax, not only is the city prepared for commuters, its ready to brutally beat them into submission.

Suggested By: For Sweden, Photo Credit: edward stojokovic
---
7.) Phoenix
Water is the big issue here, but everything else looks pretty good. Reader Chris_K_F explains.
- Plenty of room to grow up and out.

- Nuclear, coal, and hydro-electric power facilities. Not to mention an ideal location for solar power.

- Forbes listed it at the top of the charts for projected job growth in the next 5 years. (possible Tesla battery facility!)

- Relatively low cost of living.

- It's finally starting to build and identify a downtown atmosphere.

- Easy to navigate grid system for roads/highways. (Also ideal for developing new public transportation systems)

- Excellent environment for anyone who loves the outdoors or cars (not a factor for everyone, but I felt it important to note here)
Suggested By: Chris_K_F, Photo Credit: Alan Stark
---
6.) Pyongyang
You want room to grow? Pyongyang is pretty much empty with extremely overbuilt highways.
That said, there's a reason why outsiders aren't exactly flocking to North Korea.
Suggested By: _Mécanicien, Photo Credit: Gilad Rom
---
5.) Ordos
This Chinese city puts Pyongyang to shame — it was built to house over a million people and now it's the largest ghost town in the world.