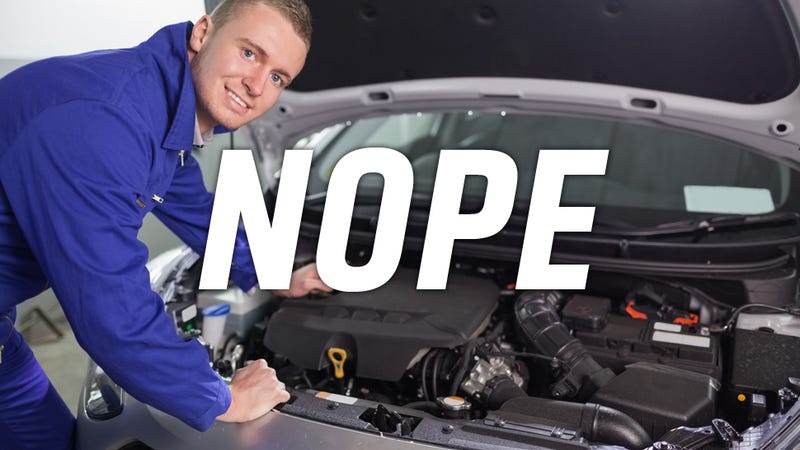 As a car owner, you have two options: Find a good, honest and reliable car mechanic, or become one yourself. In the meantime, be careful when it comes to the following ten repairs.
---
10.) A Simple Oil Change
You should learn how to change your own oil. It's fairly simple and when you dispose of the hazardous waste at a gas station you can feel satisfied.
Suggested By: Arch Duke Maxyenko, a Dyslexic, Photo Credit: Robert Couse-Baker