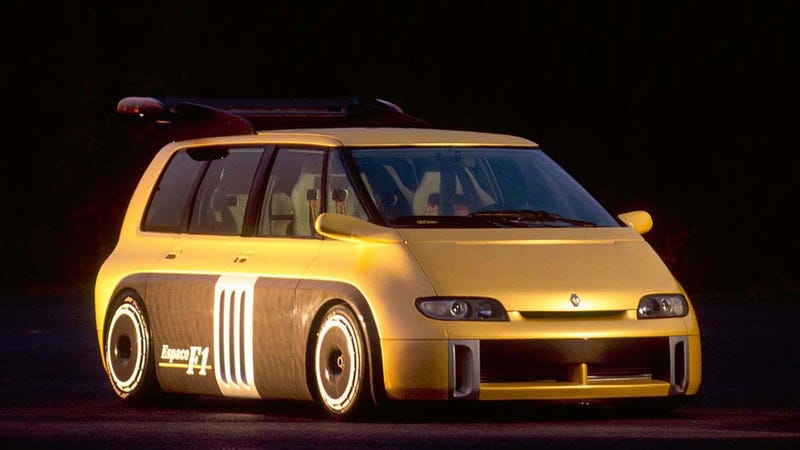 Nothing is more boring than a simple van, right? That's what you'd think, but you couldn't be more wrong.
---
10.) Mitsubishi Delica 4WD
It ain't pretty and it doesn't like the highway, but it's built to last and it can go absolutely anywhere.
Suggested By: wisc47, Photo Credit: Mitsubishi
---
9.) Westfalia VW Syncro
It's a small apartment that can cut it with anything but Jeeps offroad. Oh, and Porsche made a high-power version called the B32, too.
Suggested By: Brian, The Life of and FreddsterExprs, Photo Credit: Subagon (Subaru SVX engine swap pictured)
---
8.) Citroën Type H
You know a vehicle is simple and rugged when they make the body panels corrugated. It's the van that helped get postwar France back on its feet and it looked damn good doing it.
Suggested By: Matt Pipes, Photo Credit: Simon Blackley
---
7.) Turbo Dodge Caravans
You might remember an '80s Caravan for being a fake woodgrain turd, but if you crank up the boost, you can transform these things into the ultimate drag strip sleepers. Check out Turbovan.net for more info.
Suggested By: maman007, Photo Credit: Turbovan.net
---
6.) Toyota Previa
Again, you might only remember these from soccer practice, but a simple V8 swap and suddenly you have the coolest drift car you can imagine. On top of that, in stock form these things are basically unkillable. You can see them working as taxis all over the world, and angryenoughtopost has a great story on how one couldn't even be killed by the Cash for Clunkers program.